ARIELA CAGLIO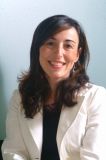 Professore Associato
Dipartimento di Accounting

Insegnamenti a.a. 2020/2021
10728

PERFORMANCE MANAGEMENT AND CONTROL
20161
PERFORMANCE MEASUREMENT
40978

ACCOUNTING 3 - STRATEGIC MANAGEMENT ACCOUNTING RESEARCH
Note biografiche
Laureata in Economia Aziendale e PhD in Business Administration and Management presso l'Università Bocconi.
Curriculum Accademico
Professore associato di Programmazione e Controllo. Direttore del Corso di laurea triennale BIEM (International Economics and Management). Senior Professor della SDA Bocconi School of Management. Liaison Officer SDA Bocconi per il Dipartimento di Accounting. Docente del corso graduate di Accounting dell'Università della Svizzera Italiana (USI) tra il 2012 e il 2015. E' stata Research Assistant presso la University of Manchester (1999-2000) e Visiting Professor presso la London School of Economics and Political Science (LSE) (2011). Dal 2012 è membro dello Standing Scientific Committee della European Accounting Association (EAA).
Aree di interesse scientifico
Il management accounting e i sistemi di controllo nelle relazioni inter-organizzative e nei network; l'evoluzione della professionalità amministrativa; compensation dei CFO e dei top executives; Integrated Reporting. Settore moda e calcio.
Pubblicazioni
PUBBLICAZIONI SELEZIONATE
Articoli
To Disclose or Not to Disclose? An Investigation of the Antecedents and Effects of Open Book Accounting, European Accounting Review, 2017, Published online: 18 Aprile
Saying more with less? Disclosure conciseness, completeness and balance in Integrated Reports, (con G. Melloni e P. Perego), Journal of Accounting and Public Policy, 2017, 36: 3, pp. 220-238
​Is it shameful to be an accountant? GenMe perception(s) of accountants' ethics, (con M. Cameran), Abacus, 2017, 53:1, pp. 1-27
Management and Accounting Innovations: Reflecting on what they are and why they are adopted, (con C. Busco e R. W. Scapens), Journal of Management and Governance, 2015, 19: 3, pp. 495-524
Management accounting information exchanges in buyer-supplier relationships: Exploring the relevance of individual-level variables through social network analysis (con A. Ditillo), Management Accounting Research, 2012, 23, pp. 61-78, Best Paper David Solomons Prize in 2012.
Interdependence and accounting information exchanges in inter-firm relationships, (con A. Ditillo), Journal of Management and Governance, 16 (1), 2012, pp. 57-80
A Review and Discussion of Management Control in Inter-Firm Relationships: Achievements and Future Directions, (con A. Ditillo), Accounting, Organizations and Society, 33, 2008, pp. 865-898
Enterprise Resource Planning Systems and Accountants: Towards Hybridisation?, European Accounting Review, 12: 1, 2003, pp. 123-153
Working papers
CFO role and CFO compensation: An empirical analysis of their implications (con A. Dossi e W. Van-der-Stede)​
Capitoli di libro
Does Transparency Make a Difference? The Uses and Roles of Inter-firm Accounting in Strategic Alliances (con A. Ditillo), in Das T. K. (edited by), Strategic Alliances for Value Creation, Information Age Publishing, 2012
Beyond the "Ideal": Exploring Controls in Inter-firm Settings from a Combinatorial Perspective (con A. Ditillo), in Das T. K. (edited by), Management Dynamics in Strategic Alliances, Information Age Publishing, 2012
Libri
Budget e controllo di gestione, (con F. Amigoni), 2012
Performance management: modelli e strumenti per competere oggi (con A. Bhimani, A. Ditillo, M. Morelli), Egea, 2010
Controlling Collaboration between Firms. How to Build and Maintain Successful Relationships with External Partners, (con A. Ditillo), Elsevier, 2008
Il costing oltre i confini d'impresa. Metodologie e strumenti di misurazione e gestione dei costi nella supply chain, McGraw-Hill, 2008