ALBERTO DELL'ACQUA
Personal page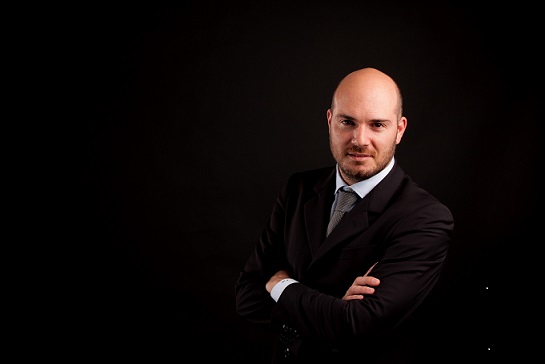 Direttore, Master in Corporate Finance, SDA Bocconi School of Management (Edizione 16)
Direttore, Executive Master in Corporate Finance & Banking, SDA Bocconi School of Management (Edizioni 8-9)
SDA Professor- Faculty Member Accounting, Control, Corporate and Real Estate Finance Department - SDA Bocconi School of Management
TEACHING:
Master of Science:
Financial Management & Corporate Banking (20211) - MSc in Management - Spring 2014
Finance & Valuation - EMIT - Fall 2014
Master Courses:
Master in Corporate Finance (MCF) - "Capital Markets"
Executive Master in Corporate Finance & Banking (EMCFB) - "Corporate Finance" e "Corporate Valuation"
Executive Master in Business Administration (EMBAS) - "Valutazione e struttura finanziaria"
TWITTER: @a_dellacqua
MEDIA COVERAGE:
Press
Tv
Mercati che fare? - TGCOM24 Pt. 204
Mercati che fare? - TGCOM24 Pt. 115
Mercati che fare? - TGCOM24 Pt. 93
MATERIALE PER STUDENTI E TESISTI
TIPS: Come scrivere una Tesi di laurea (Master of Science)
TOOLS: Modello per Business Plan e Valutazione finanziaria (Excel)
RISK FREE RATE: Dati per Risk Free Rate Italia
MARKET RISK PREMIUM: Dati per MRP a livello mondiale
INDUSTRY BETA EUROPE: Dati beta levered e unlevered per settori in Europa
OPTIMAL CAPITAL STRUCTURE: Simulatore di struttura finanziaria ottimale
Short cases: Food4All Galactica Fox Editions (Capital Budgeting); Plastic 5 X Valuation (Corporate Valuation)
Valutazioni della Didattica (dati recenti):
FIN. MANAGEMENT AND CORPORATE BANKING 20211
VALUTAZIONI SDA BOCCONI SCHOOL OF MANAGEMENT
INTERESSI DI RICERCA E DI STUDIO: Corporate Finance, Corporate Valuation, Private Equity & Venture Capital, M&A, SMEs financing.
Recent publications
"Corporate governance and the cost of equity. Empirical evidence from Latin American companies", (with Etro L.L., Teti E. Resmini F.), Corporate Governance. International Journal of Business in Society, forthcoming.
"Relationship lending, credit market concentration and the cost of debt", (with Bonini S., Fungo M., Kysucky V.), International Review of Financial Analysis, Vol. 45, pp. 172-179, 2016. http://www.sciencedirect.com/science/article/pii/S1057521916300436
"Corporate social performance and portfolio management", (with Etro L.L., Teti E.), Journal of Management Development, Vol. 34, Issue 9, 2015.
"IPO underpricing and aftermarket performance in Italy: the 2001-2012 evidence", Journal of Economic and Financial Studies, Vol. 1, N.5, pp. 30-45, 2014. (PDF file)
"Market value and corporate debt. The 2006-2010 international evidence", (with Etro L.L., Teti E., Barbalace P.), Applied Financial Economics, Vol. 23, pp. 495-504, 2013. (PDF file)
"Il conglomerate discount nelle aziende diversificate", (con Etro L.L., Correra A.), in Economia & Management, n. 5/2013
"Cross country industry betas", (with Etro L.L., Teti E., Boero M.), Corporate Ownership and Control, Vol. 10, issue 6, 2012. (PDF file)
"UN PRI and Private Equity Returns", (wìth Teti E., Zocchi F.), Investment Management and Financial Innovations, Volume 9, Issue 3, pp. 60-67, 2012. (PDF file)
"Conference calls and volatility in the Post Reg-FD Era", (with Caselli S., Perrini F.), European Financial Management, Edited by Wiley-Blackwell, Vol. 16, Issue. 2, pp. 256-270, March 2010, Ed. Wiley-Blackwell, Hoboken, NJ, USA. (Impact factor: 1.029; 5-Year Impact Factor: 1.371; Source: ISI Journal Citation Reports ® Ranking). (PDF file)
.
<
Modificato il 27/09/2016