CHARLES WILLIAMS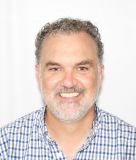 Associate Professor
Dipartimento di Management e Tecnologia

Insegnamenti a.a. 2022/2023
Note biografiche
Charlie Williams is a strategy scholar at Bocconi University with an interest in how people, structure, and experience affect the evolution of firms. He has studied how firms adapt their knowledge while expanding abroad, how executive movement through firms affects the likelihood of entering and exiting markets, and how entrepreneurial firms face the challenges of growth. His research has been published in Management Science and Strategic Management Journal, and he has served on the editorial boards of Strategic Management Journal and Organization Science. He teaches strategy and entrepreneurship at Bocconi and previously taught at University of Illinois and Duke University. Before earning his PhD at the University of Michigan he worked in journalism and market research.
Curriculum Accademico
http://www.charleswilliams.ws
Aree di interesse scientifico
Knowledge, evolution, growth, stakeholders, resilience
Pubblicazioni
PUBBLICAZIONI SELEZIONATE
"Structural Knowledge: How executive experience with structural composition affects intrafirm mobility and structural change" (with Samina Karim) forthcoming in Strategic Management Journal volume 33, issue 6, special issue on Strategy and the Design of Organizational Architecture 2012.
"Growing Pains: The effect of pre-entry experience on impediments to growth" (with Pao-Lien Chen and Rajshree Agarwal), Strategic Management Journal, March 2012, volume 33, issue 3, pp. 252-276.
"Transfer in context: Replication and adaptation in knowledge transfer," Strategic Management Journal, September 2007, volume 28, issue 9, pp.867-889. [Conditional acceptance June 2006. Final acceptance October 2006. Revision back to SMJ 11/30/05, Reviews received 7/28/05. Submitted to SMJ early October 2004]
"Focusing firm evolution: The impact of information infrastructure on market entry by U.S. telecommunications firms, 1984-1998," (with Will Mitchell) Management Science, volume 50, number 11, November 2004.