NICOLA GENNAIOLI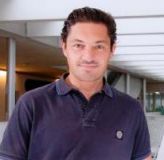 Professore Ordinario
Dipartimento di Finanza

Insegnamenti a.a. 2021/2022
20554
PSYCHOLOGY, ECONOMIC ANALYSIS, AND BEHAVIORAL FINANCE
30006
SISTEMA FINANZIARIO / FINANCIAL MARKETS AND INSTITUTIONS
30367
FINANCE (MODULE I) - FINANCIAL MARKETS AND INSTITUTIONS
Note biografiche
Nicola Gennaioli studia temi all'intersezione tra psicologia e finanza, e temi di economia delle istituzioni. Ha pubblicato vari lavori in questi temi sulle piu' prestigiose riviste internazionali.
Ha ottenuto un PhD in economia alla Harvard University nel 2004. Prima di entrare in Bocconi nel 2012, e' stato ricercatore presso il CREI (2007-2011), la Stockholm University (2004-2007), e post doc ad Harvard (2009-2010). E' anche stato Research Professor presso la Barcelona Graduate School of Economics (BGSE).
Ricopre incarichi in numerose associazioni e riviste scientifiche internazionali. E' research fellow presso il Centre for Economic Policy Research (CEPR) e presso lo European Corporate Governance Institute (ECGI). E' editore del Journal of the European Economic Association, ed associate editor di Review of Economic Studies, Economic Journal, Review of Finance e Journal of Development Economics. E' stato panel member della rivista Economic Policy.
Curriculum Accademico
Le sue pubblicazioni piu' recenti sono (per una lista esaustiva si veda la pagina web personale):
Finance and the Preservation of Wealth (with A. Shleifer and R. Vishny), Quarterly Journal of Economics
Salience Theory of Judicial Decisions (with P. Bordalo and A. Shleifer), Journal of Legal Studies.
Money Doctors (with A. Shleifer and R. Vishny), The Journal of Finance.
Aree di interesse scientifico
Finanza ed Economia Comportamentale.
Pubblicazioni
PUBBLICAZIONI SELEZIONATE
State Capacity and Military Conflict (with H.J. Voth), The Review of Economic Studies
Growth in Regions (with R. La Porta, F. Lopes-de-Silanes, and A. Shleifer), Journal of Economic Growth