NILANJANA DUTT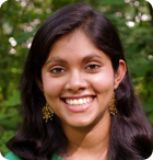 Associate Professor
Dipartimento di Management e Tecnologia

Insegnamenti a.a. 2022/2023
20660
COLLABORATIVE STRATEGIES FOR INNOVATION
30012
STRATEGIA COMPETITIVA / BUSINESS STRATEGY
40431

RESEARCH BOOT CAMP
Note biografiche
I am an Assistant Professor of Strategy at Bocconi University's Department of Management and Technology.
My research primarily focuses on understanding patterns of change triggered by firm's problem solving activities. I examine these activities across multiple contexts – renewable electricity, pharmaceuticals, and waste generation – with special emphasis on contexts of environmental significance.
In a more recent secondary stream of research, I explore phenomena that capture nascent entrepreneurial activities – both in emerging and developed markets.
My research across both streams has been published in Strategic Management Journal, Management Science, Organization Science and Academy of Management Journal. I also contribute to Footnote about my research, and serve on the editorial board of Strategic Management Journal.
My research has been recognized by Bocconi Research Awards (2014, 2016, 2019), and a Bocconi Research Grant for €10,000 (2015).
I have been elected to be a Rep-at-Large for the Knowledge & Innovation Group of the SMS (2015-2017) and a member of the Executive Committee for the STR Division of the AoM (2018-2020).
Curriculum Accademico
Bocconi University
Assistant Professor of Strategy in Department of Management and Technology
Duke University: Fuqua School of Business
Ph.D. Business Administration, Strategy
Dartmouth College: Thayer School of Engineering
M.E.M. Engineering Management
B.E. Environmental Engineering
Colby College
B.A. Computer Science and Mathematical Sciences
Summa Cum Laude, Phi Beta Kappa
Aree di interesse scientifico
problem solving, organizational search, environmental strategy, sustainability, social impact
Pubblicazioni
PUBBLICAZIONI SELEZIONATE
"Learning to Manage Breadth: The Effect of Experience in US Toxic Waste Management" (with Megan Lawrence). Conditionally accepted at Organization Science.
"Searching for knowledge in response to proximate and remote problem sources: Evidence from the U.S. renewable electricity industry" (with Will Mitchell) Forthcoming Strategic Management Journal.
"Knowledge Sources and Waste Reduction: Less Now More Later" (with Luca Berchicci, and Will Mitchell) Organization Science 30 (5), 1030-1053.
"Regulatory Uncertainty, Corporate Structure, and Strategic Agendas: Evidence from the U.S. Renewable Electricity Industry" (with John Joseph) Academy of Management Journal 62 (3), 800-827.
"The Co-Development of Markets and Firms: Business Incubators in Emerging Economies" (with Olga Hawn, Elena Vidal, Aaron Chatterji, Anita McGahan and Will Mitchell) Academy of Management Journal 59 (3), 818-840.
Press mentions: Corriere della Sera Innovazione: April 8, 2016
"The Rate and Potential of Capability Development Trajectories" (with Scott Rockart) Strategic Management Journal, 36 (1), 53-75, 2015.
"The Judgment of Garbage: End-of-pipe Treatment and Waste Reduction" (with Andrew A. King) Management Science, 60 (7), 1812-1828, 2014.