PIERO STANIG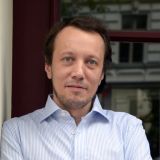 Associate Professor
Dipartimento di Scienze sociali e politiche

Insegnamenti a.a. 2021/2022
20612
POLITICAL SCIENCE - MODULE 1 (TOPICS IN COMPARATIVE POLITICS)
30317
POLITICAL SCIENCE AND COMPARATIVE POLITICS
Note biografiche
Piero Stanig è Assistant Professor di Scienza Politica presso l'
Università Bocconi
di Milano.
Il suo programma di ricerca copre la politica comparata, la economia politica comparata, e metodologia quantitativa. Il suo lavoro appare nel Journal of Public Economics, Electoral Studies, e l'American Journal of Political Science. Piero ha ottenuto il suo Ph.D. in Scienza Politica alla Columbia University. Prima di venire alla Bocconi, ha insegnato metodologia, scienza politica, e economia politica alla
LSE
per tre annie alla
Hertie School of Governance
per altri tre. Piero è anche stato borsista allo
Alexander Hamilton Center for Political Economy
a
NYU
, dove ha insegnato corsi sulla corruzione politica e burocratica. Piero è anche un membro del comitato consultivo dello
Ibrahim Index of African Governance
.
Curriculum Accademico
Assistant Professor di Scienza Politica. Ph.D., Political Science, Columbia University 2009.
Aree di interesse scientifico
Politica comparata, economia politica comparata, metodi quantitativi.
Pubblicazioni
PUBBLICAZIONI SELEZIONATE
"Regulation of Speech and Media Coverage of Corruption: An Empirical Analysis
of the Mexican Press." Forthcoming, American Journal of Political Science.
"Political Polarization in Retrospective Economic Evaluations During Recessions
and Recoveries." 2013. Electoral Studies32(4):729-745.
"Church-State Separation and Redistribution" (with John Huber). 2011. Journal
of Public Economics 95(7-8):828-836.