NICOLO' CAVALLI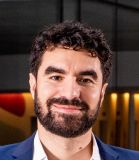 Assistant Professor
Dipartimento di Scienze sociali e politiche

Insegnamenti a.a. 2022/2023
30280
APPLICATIONS FOR MANAGEMENT
40996

COMPUTATIONAL METHODS FOR SOCIAL AND POLITICAL SCIENCE
Note biografiche
I am an Assistant Professor at the Department of Social and Political Sciences. I teach Applications for Management, Sociology and Computational Social Science.
Curriculum Accademico
I hold a PhD in Sociology from Nuffield College, University of Oxford, a MSc in Economic and Social Sciences from Bocconi University and a BA in Political Sciences from the University of Bologna. During this time, I was a visiting student at Sciences Po Paris and at the London School of Economics. I was also a visiting researcher at the Institute for Quantitative Social Science at Harvard University.
Aree di interesse scientifico
Social and political attitudes; Intergroup attitudes; Technological and demographic change; Research methods for the digital society
Pubblicazioni
PUBBLICAZIONI SELEZIONATE
"An online experiment during the 2020 US-Iran crisis shows that exposure to common enemies can increase political polarization", with E. Jahani, N. Gallagher, F. Merhout, D. Guilbeault, Y. Lang and C.A. Bail; Scientific Reports 12(1):1-8, 2022
"Diverging mental health after Brexit: Evidence from a longitudinal survey", with C. Hervy, J. Madia and C. Nicodemo; Social Science & Medicine 302: 114993, 2022
"Early assessment of the relationship between the COVID-19 pandemic and births in high-income countries", with A. Aassve, L. Mencarini, S. Plach and S. Sanders; Proceedings of the National Academy of Sciences 118(38): e2105709118, 2021
"The presence of care homes and excess deaths during the COVID-19 pandemic: Evidence from italy", with C. Alacevich, O. Giuntella, R. Lagravinese, F. Moscone and C. Nicodemo; Health Economics 30(7): 1703-1710, 2021
"The COVID-19 pandemic and human fertility", with A. Aassve, L. Mencarini, S. Plach and M. Livi Bacci; Science 369(6502): 370-371, 2020
"The implications of ridehailing for risky driving and road accident injuries and fatalities", with D.S. Kirk and N. Brazil; Social Science & Medicine 250: 112793, 2020