JEROME FRANS ADDA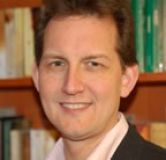 Professore Ordinario
Dipartimento di Economia

Insegnamenti a.a. 2022/2023
30464
EMPIRICAL RESEARCH METHODS AND DATA ANALYSIS
40270

ECONOMETRICS 1
40275

STRUCTURAL ECONOMETRICS
Note biografiche
Diplome d'Ingénieur Agronome at Institut National Agronomique de Paris (equivalent to MSc in math and biology), MSc in economics and statistics at ENSAE (INSEE) Paris, Ph.D. in Economics at Université Paris-I Sorbonne with Distinction.
Curriculum Accademico
Professor of Economics, Bocconi University. Previously he was Professor of Economics at the European University Institute - Florence and Professor of Economics at University College - London. Joint Managing Editor - Review of Economic Studies, CEPR Research Fellow, IGIER Research Fellow, Institute for Fiscal Studies - International Research Fellow, IZA Research Fellow.
Aree di interesse scientifico
Labour economics, Health economics and Macro
Pubblicazioni
PUBBLICAZIONI SELEZIONATE
Jérôme Adda, Christian Dustmann and Katrien Stevens (2017) "The Career Costs of Children" Journal of Political Economy; Jérôme Adda (2016) "Economic Activity and the Spread of Viral Diseases: Evidence from High Frequency Data", Quarterly Journal of Economics; Jérôme Adda and Russell Cooper (2003) "Dynamic Programming: Theory and Applications", MIT Press