THORSTEN GROHSJEAN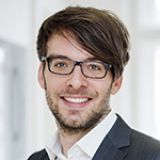 Assistant Professor
Dipartimento di Management e Tecnologia

Insegnamenti a.a. 2022/2023
11834

WRITING A LITERATURE REVIEW
11934

DEFINING A RESEARCH TOPIC
12009

DEVELOPING A RESEARCH PROPOSAL
30154
TECHNOLOGY AND INNOVATION MANAGEMENT
40431

RESEARCH BOOT CAMP
Note biografiche
Dr. oec. publ. in Business Economics, LMU Munich (06/2011).
Master of Business Research, LMU Munich (09/2009).
Diplom-Kaufmann, University of Mannheim (07/2005).
Curriculum Accademico
Assistant Professor (Tenure Track), Bocconi University (since 09/2016).
Junior Professor for Strategy/Organization in Technology-intensive Industries, LMU Munich (04/2012 - 08/2016).
Research Associate, Imperial College London (02/2011 - 05/2012).
Aree di interesse scientifico
Research Interests
My research spans two streams. in the first stream, I examine how individuals and groups develop new knowledge and skills and how they cope with the challenges associated with this development. I thereby focus on the creation and selection of new ideas as well as on problem-solving as the main processes for developing new knowledge and skills. The challenges I am investigating include cognitive and affective biases, knowledge sharing, and coordination. In the second stream of research, I explore how individual mobility affects cooperative and competitive behavior.
Pubblicazioni
PUBBLICAZIONI SELEZIONATE
Scientific Publications:
Piezunka, H, & Grohsjean, T. 2022. Collaborations that hurt firm performance but help employees' careers.

Strategic Management Journal

, forthcoming. (Article)
Criscuolo, P., Dahlander, L., Grohsjean, T., & Salter, A. (2021). The sequence effect in panel decisions: Evidence from the evaluation of research and development projects. Organization Science, 32(4), 987-1008. (Article)
Criscuolo, P., Dahlander, L., Grohsjean, T. & Salter. A. 2017. Evaluating novelty: The role of panels in the selection of R&D projects. Academy of Management Journal, 60(2): 433-460. (Abstract)
Grohsjean, T., Kober, P., & Zucchini, L. 2016. Coming back to Edmonton: Competing with former employers and colleagues. Academy of Management Journal, 59(2): 59: 394-413. (Abstract, Video)
Claussen, J., Grohsjean, T., Luger, J., & Probst, G. 2014. Talent management and career development: What it takes to get promoted. Journal of World Business, 49(2): 236-244. (Abstract)
Claussen, J., Falck, O., & Grohsjean, T. 2012. The strength of direct ties: Evidence from the gaming industry. International Journal of Industrial Organization, 30(2): 223-230. (Abstract)
Practitioner-oriented Articles:
You can find my google scholar profile here.
You can find my SSRN page here.