NICOLA LIMODIO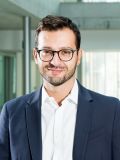 Assistant Professor
Dipartimento di Finanza

Insegnamenti a.a. 2022/2023
30006
SISTEMA FINANZIARIO / FINANCIAL MARKETS AND INSTITUTIONS
30367
FINANCE (MODULE I) - FINANCIAL MARKETS AND INSTITUTIONS
40189

READING GROUP CORPORATE FINANCE
Note biografiche
Personal Website (click here)
Education
2013–2017 PhD in Economics, LSE, London, UK
Thesis: Essays in Development, Banking and Organizations.
Committee: Tim Besley (chair), Oriana Bandiera, Daniel Paravisini and
Ricardo Reis.
2011–2013 MRes in Economics, LSE, London, UK.
2006 - 2007 Exchange Student, École Normale Supérieure - Rue d'Ulm, Paris,
France.

2005–2010 Bsc and Msc in Economics, University of Pisa, Pisa, Italy.

2005–2010 Diploma in Economics, Scuola Sant'Anna, Pisa, Italy.

2002–2005 International Baccalaureate, United World College of the Adriatic,
Duino, Italy.
Curriculum Accademico
Curriculum Vitae (clicca qui)
Appointments
Assistant Professor of Finance, Bocconi University, from September 2017
Visiting Fellow, Princeton University, Spring 2018

Affiliations

BAFFI - CAREFIN, Bocconi University
IGIER, Bocconi University

Professional Activities

2015–2016 Consultant, EBRD.
2013–2016 Consultant, World Bank.
2010–2011 Junior Professional Associate, World Bank.
Aree di interesse scientifico
Banking, Corporate Finance and Development Economics
Pubblicazioni
PUBBLICAZIONI SELEZIONATE
Working Papers
1 "Deposit Volatility, Liquidity and Long-Term Investment: Evidence from a Natural Experiment in Pakistan" (with Ali M. Choudhary), Job Market Paper. Submitted. Link.

2 "Bank Deposits and Liquidity Regulation: Evidence from Ethiopia"
(with F. Strobbe). Submitted. Link.
3 "Financial Regulation and Government Revenue: the Effects of a Policy Change in Ethiopia" (with F. Strobbe). Submitted. Link.

4 "Manager Assignment and Project Returns: Evidence from the World
Bank". Submitted. Link.

5 "Media, Demonstrations, and Public Good Delivery: Evidence from World Bank Projects during Natural Disasters". Submitted. Link.