FRANCESCO DECAROLIS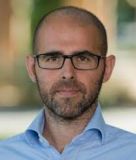 Professore Associato
Dipartimento di Economia

Insegnamenti a.a. 2020/2021
11546

FUNDAMENTALS OF ECONOMICS
11871

EMPIRICAL INDUSTRIAL ORGANIZATION AND MARKET DESIGN
20629
EMPIRICAL INDUSTRIAL ORGANIZATION AND MARKET DESIGN
40404

TOPICS IN APPLIED ECONOMETRICS
Note biografiche
Nato il 17 maggio 1980. Laureato in Economia (Summa cum laude), presso l'Università Bocconi nel 2002. Ha conseguito il PhD in Economics presso l'University of Chicago nel 2009
Curriculum Accademico
Professore Associato, Università Bocconi dal 1° novembre 2017. Dal 2017 Idoneità a Professore Ordinario (13-A1, A2 and A3 bando D.D. 1532/2016). Associate Professor c/o EIEF-Einaudi Institute for Economics and Finance (2016). Assistant Professor c/o Boston University dal 2012 al 2016. Dal 2017 European Commission - DG Comp, Economic Advisory Group on Competition Policy (EAGCP). Dal 2016 NBER, Faculty Research Fellow e dal 2015 CEPR, Research Affiliate, UK. Ha ottenuto i seguenti grants:
2021-2025 European Research Council - Consolidator Grant: Competition in digital markets
2019-2022 PRIN (2017TMFPSH): The impact of algorithms on prices in online marketplaces
2016-2020 European Research Council - Starting Grant: Reputation and corruption in procurement
2013-2015 National Science Foundation (# SES-1357705): Supply side behavior in Medicare Part D
2011-2012 Sloan Foundation (# 2011-5-23 ECON): The role of public subsidies in Medicare Part D
Aree di interesse scientifico
Industrial Organization, Applied Microeconomics, Market Design, Health Economics.
Pubblicazioni
PUBBLICAZIONI SELEZIONATE
"Awarding Price, Contract Performance and Bids Screening: Evidence from Procurement Auctions" American Economic Journal: Applied Economics, Vol. 6, Iss. 1, January 2014, pp. 108-132. "Medicare Part D: Are Insurers Gaming the Low Income Subsidy Design?" American Economic Review, April 2015, 105(4): 1547-80. "Entry and Subcontracting in Public Procurement Auctions," with N. Branzoli Management Science, Vol. 61, Iss. 12, December 2015, pp. 2945–2962. "Local Public Procurement Regulations: The Case of Italy" with C. Giorgiantonio International Review of Law and Economics, Vol. 43, August 2015, pp 209–226. "Renegotiation of Public Contracts: An Empirical Analysis" (with G. Palumbo) Economic Letters, Vol. 132, July 2015, pp. 77-81. "Detecting Bidders Groups in Collusive Auctions" (with T. Conley) American Economic Journal: Microeconomics, Vol. 8, No. 2 May 2016, pp. 1-38. "Insurers Response to Selection Risk: Evidence from Medicare Enrollment Reforms" with A. Guglielmo, Journal of Health Economics, Vol. 56, 2017, pp 383–396. "Comparing Procurement Auctions," International Economic Review, forthcoming.