ROGER MICHAEL O'KEEFE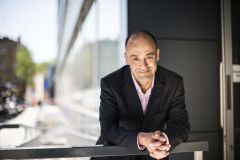 Professore Ordinario
Dipartimento di Studi Giuridici

Insegnamenti a.a. 2022/2023
50205
SUMMER SCHOOL IN LAW
Note biografiche
Born 8 August 1968, Sydney, Australia. Professor O'Keefe graduated with a Bachelor of Arts in History and Italian (1992) and a Bachelor of Laws (with First Class Honours) (1995) from the University of Sydney, followed by a Master of Laws (with First Class Honours and the Clive Parry Prize for International Law) (1996) and a Ph.D. in Law (2000) from the University of Cambridge, United Kingdom.
Curriculum Accademico
Full Professor of International Law. Previously Professor O'Keefe was Professor of Public International Law at University College London (UCL) (2014–2018). Prior to this he taught for fifteen years at the University of Cambridge (1999–2014), where was Senior Lecturer in Law, Deputy Director of the Lauterpacht Centre for International Law, and Fellow and Dean of Magdalene College. He remains an Honorary Professor at UCL, has been a Visiting Professor at Central European University, Budapest, since 2009, and in 2015 was Distinguished Visiting Professor at Pompeu Fabra University, Barcelona. He has taught at the Hague Academy of International Law, the Xiamen Academy of International Law, and the International Institute for Humanitarian Law at Sanremo (of which he is a Full Member), at universities in Argentina, Brazil, Germany, Myanmar, and Spain, and on the United Nations International Law Fellowship Programme. He has also recorded several lectures for the United Nations Audiovisual Library of Public International Law. He is joint General Editor of the Oxford University Press series Oxford Monographs in International Law and a member of the Conseil scientifique of the Revue Belge de Droit International, of the peer review committees of the German Yearbook of International Law and the Spanish Yearbook of International Law, of the academic advisory board of the Cambridge International Law Journal, of the advisory boards of the Hungarian Yearbook of International and European Law, the UCL Journal of Law and Jurisprudence, and the monograph series Cultural Heritage Law and Policy (Oxford University Press), and of the editorial board of the monograph series Philosophy, Public Policy, and Transnational Law (Palgrave-Macmillan). He is a member of the Public International Law Advisory Panel of the British Institute of International and Comparative Law, and in 2009 he was a member and the co-rapporteur of the African Union–European Union Technical Ad hoc Expert Group on the Principle of Universal Jurisdiction. In 2004 he was awarded the Journal of International Criminal Justice–Giorgio La Pira Prize.
Aree di interesse scientifico
Professor O'Keefe is a generalist public international lawyer with a variety of specialist interests. He has published widely on canonical topics of public international law, such as the sources of international law, the law of treaties, the relationship between international and domestic law, statehood and admission to the United Nations, title to territory, jurisdiction and immunities, and state responsibility, as well on topics in the subfields of international criminal law, international humanitarian law, international human rights law, and international cultural heritage law.
Pubblicazioni
PUBBLICAZIONI SELEZIONATE
Authored books
The Protection of Cultural Property in Armed Conflict (Cambridge: Cambridge University Press, 2006; paperback reissue 2011)
International Criminal Law (Oxford: Oxford University Press, 2015; paperback reissue 2017)
Authored manuals
Protection of Cultural Property: Military Manual (Paris: UNESCO, 2016; updated 2017) (co-authored with Camille Péron, Tofig Musayev, and Gianluca Ferrari)
Edited books
The United Nations Convention on Jurisdictional Immunities of States and Their Property: A Commentary (Oxford: Oxford University Press, 2013) (co-edited with Christian J. Tams)
Articles and book chapters
'Palm-Fringed Benefits: Island Dependencies in the New Law of the Sea' (1996) 45 International and Comparative Law Quarterly 408–420
'The Admission to the United Nations of the Ex-Soviet and Ex-Yugoslav States' (2001) 1 Baltic Yearbook of International Law 167–189
'World Cultural Heritage: Obligations to the International Community as a Whole?' (2004) 53 International and Comparative Law Quarterly 189–209
'Universal Jurisdiction: Clarifying the Basic Concept' (2004) 2 Journal of International Criminal Justice 735–760
'The Doctrine of Incorporation Revisited' (2008) 79 British Year Book of International Law 7–85
'Once Upon a Time There Was a Gap …' in Crawford & Nouwen (eds), Select Proceedings of the European Society of International Law. Volume 3, 2010 (Oxford: Hart, 2011) 401–405
'Cultural Life, Right to Participate in, International Protection' in Wolfrum (ed.), Max Planck Encyclopedia of Public International Law (Oxford: Oxford University Press, 2012) vol. 2, 916–924
'Legal Title versus Effectivités: Prescription and the Promise and Problems of Private Law Analogies' (2011) 13 International Community Law Review 147–188
'State Immunity and Human Rights: Heads and Walls, Hearts and Minds' (2011) 44 Vanderbilt Journal of Transnational Law 999–1045
'Domestic Courts as Agents of Development of the International Law of Jurisdiction' (2013) 26 Leiden Journal of International Law 541–558
'An "International Crime" Exception to the Immunity of State Officials from Foreign Criminal Jurisdiction: Not Currently, Not Likely' (2015) 109 AJIL Unbound 167–172
'Curriculum vitae: A Prequel' (2016) 69 Current Legal Problems 1–27