SOOK LIAN DAPHNE TEH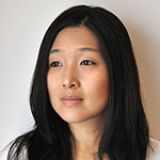 Assistant Professor
Dipartimento di Management e Tecnologia

Insegnamenti a.a. 2022/2023
30281
CSR & ETHICS IN BUSINESS
Note biografiche
Daphne Teh is an Assistant Professor in the Department of Management and Technology at Bocconi University. She has a PhD in Management from INSEAD and researches the dynamic relationship between corporations and their communities. Her dissertation examines how the presence or absence of board connections between Fortune 500 firms and nonprofit organizations influence deviant firm practices as well as the consequences of such practices. She also studies how Fortune 500 firms interact with their online communities via social media platforms like Twitter.
Prior to joining INSEAD, Daphne worked in Accenture's Strategy Consulting group where she gained exposure to clients that include a Fortune 500 company, nonprofit organization, and a government agency. These projects were based in Egypt, Moscow, Manila as well as Singapore.
Daphne holds a Bachelor's degree from the Stern School of Business where she double majored in International Business and Marketing. While living in New York City, she worked at several companies including Booz & Company and a technology start-up.
Curriculum Accademico
Bocconi University
Assistant Professor in the Department of Management & Technology
INSEAD, Singapore
Doctor of Philosophy (Ph.D.) in Management
Leonard N. Stern School of Business, New York University
Bachelor of Science, Marketing and International Business
Aree di interesse scientifico
Teoria istituzionale, social networks , corporate governance, cattiva gestione aziendale, perdita di legittimita, interazioni tra societa e organizzazioni non-profit.
Pubblicazioni
PUBBLICAZIONI SELEZIONATE
Publications

Greve, H. R. and Teh, D. 2018. Goal Selection Internally and Externally: A Behavioral Theory of Institutionalization. International Journal of Management Reviews, forthcoming. (Impact Factor: 3.857)
Greve, H. R., Kim, J.-Y., & Teh, D. (2016). "Ripples of Fear: The Diffusion of a Bank Panic". American Sociological Review, 2016. (Impact Factor: 4.400)
(A prior version of this paper appeared in Academy of Management Proceedings 2014.)

Book Chapter

Greve, R. H., & Teh, D. (2016). The Consequences of Organizational Misconduct: Too Much and Too Little Punishment:. In K. Smith-Crowe, R. Greenwood & D. Palmer (Eds.), Organizational Wrongdoing. Cambridge: Cambridge University Press.