LORENZO GASBARRI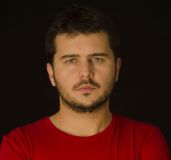 Assegnista di ricerca
Dipartimento di Studi Giuridici

Insegnamenti a.a. 2022/2023
30323
LAW (MODULE II - INTERNATIONAL AND EUROPEAN LAW)
Note biografiche
Nato il 29 maggio 1984 a Firenze, Dr. Gasbarri si è laureato in lettere moderne (2004) e in giurisprudenza (2012) all'Università degli Studi di Firenze. In seguito, ha conseguito un Master in diritto internazionale all'Graduate Institute of International and Development Studies di Ginevra (2015) e un dottorato in scienze giuridiche all'Università degli Studi di Milano (2016).
Curriculum Accademico
Assegnista di ricerca in diritto internazionale pubblico sotto la supervisione del Professore Roger O'Keefe. In precedenza, Dr. Gasbarri è stato research associate a University College London, dove lavorava con il Dr. Ralph Wilde per il suo progetto "Human Rights Beyond Borders" e postdoctoral researcher alla Università di Helsinki, dove lavorava con il Professore Jan Klabbers per il suo progetto "Towards a Credible Ethics for Global Governance". Al momento, mantiene la posizione di visiting fellow a UCL e cultore della materia all'Università degli Studi di Verona. È stato visiting fellow al centro di eccellenza iCourts (Università di Copenhagen) e al Max Planck Institue for Comparative Public Law and International Law. È junior editor del database sul diritto delle organizzazioni internazionali di Oxford University Press.
Aree di interesse scientifico
Dr Gasbarri è uno studioso generalista del diritto internazionale pubblico.Si è specializzato in molte aree, tra cui diritti umani, organizzazioni internazionali, responsabilità internazionale, diritto dei trattati e le fonti del diritto internazionale. Ha ottenuto il suo dottorato con una tesi sulla doppia natura dei sistemi giuridici creati dalle organizzazioni e del diritto da loro prodotto. Inoltre, coltiva un interessa per la teoria del diritto e lo studio dei differenti approcci teorici al diritto internazionale. In particolare, ha sviluppato una specializzazione nel campo del diritto e letteratura e in tema di argomentazione giuridica.
Pubblicazioni
PUBBLICAZIONI SELEZIONATE
Book
The Concept of an International Organization in International Law

(OUP, 2021)
Articles and Book Chapters
'On the Benefit of Reinventing the Wheel: The Notion of Single Internationally Wrongful Act' (2020) 31-4 European Journal of International Law 1223
'The European Union is not a State: International Responsibility for Illegal, Unreported and Unregulated Fishing Activities' (2020) 7 Maritime Safety and Security Law Journal 62
'Beyond the Either-Or Paradigm' in S. Droubi and J. d'Aspremont (eds), International Organizations, Non-State Actors, and The Formation of Customary International Law, Melland Schill Perspectives on International Law (Manchester University Press 2020)
'The International Legal Responsibility of the OSCE' in Anne Peters, Mateja Platise and Carolyn Moser (ed), Revisiting the Legal Status of the OSCE (Cambridge University Press, 2019)
'Courtspeak: A Method to Read the Argumentative Structure Employed by the International Court of Justice in its Judgments and Advisory Opinions' in Armin von Bogdandy, Helene Ruiz Fabri, Ingo Venzke, André Nunes (ed), International Judicial Legitimacy. New Voices and Approaches (NOMOS Verlag, 2020)
'Responsible Rhetoric', in Jan Klabbers, Maria Varaki and Guilherme Vasconcelos Vilaca (ed) Towards Responsible Global Governance? An Exploration (University of Helsinki, 2018)
'Overlapping Responsibility: The Legal Relationship between the International Organization and the Host State' in Andreas de Guttry, Micaela Frulli, Edoardo Greppi, Chiara Macchi (eds) The Duty of Care of International Organisations towards their Civilian Personnel Sent on Missions (T. M. C. Asser Press, 2018)
'The Dual Legality of the Rules of International Organizations' (2017) 14/1 International Organizations Law Review 87
'Al-Dulimi and the Competing Concepts of International Organizations' (2016) European Papers –European Forum – Insight
'Responsabilità di un'organizzazione internazionale in materie di sua competenza esclusiva: imputazione e obbligo di risultato secondo il Tribunale Internazionale per il Diritto del Mare' (2015) 98/3 Rivista di Diritto Internazionale 911