XIAOXI WU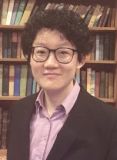 Assistant Professor
Dipartimento di Accounting

Insegnamenti a.a. 2022/2023
30427
BILANCIO - MODULO 2 / ACCOUNTING AND FINANCIAL STATEMENT ANALYSIS - MODULE 2
30598
SUSTAINABILITY AND CORPORATE COMMUNICATION
Note biografiche
Assistant Professor of Accounting, Bocconi University.
Curriculum Accademico
Xiaoxi Wu is an Assistant Professor of Accounting at Università Bocconi. She held a visiting scholar position at Fuqua School of Business, Duke University in 2017. She received a Ph.D. in Accounting and Finance from Lancaster University.
Aree di interesse scientifico
Corporate financial reporting
Financial communication
Pubblicazioni
PUBBLICAZIONI SELEZIONATE
Fu, X., Wu, X., & Zhang, Z. (2019). The Information Role of Earnings Conference Call Tone: Evidence from Stock Price Crash Risk. Journal of Business Ethics, forthcoming.