FRANCO MALERBA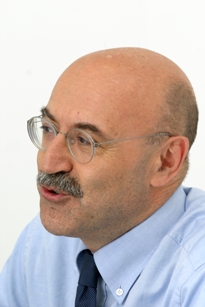 Senior Professor
Dipartimento di Management e Tecnologia

Insegnamenti a.a. 2022/2023
20451
FUNDAMENTALS OF INNOVATION AND INDUSTRIAL CHANGE
Note biografiche
Laureato in Economia e commercio presso l'Università Bocconi. PhD in Economics presso l'Università di Yale.
Curriculum Accademico
Professore ordinario di Economia Applicata. Presidente di ICRIOS. Editor del Journal Industrial and Corporate Change. Advisory Editor di Research Policy. Associate Editor del Journal of Evolutionary Economics. Vincitore dello Schumpeter Prize nel 2012. E' stato Presidente della International Schumpeter Society e della European Association for Research in Industrial Economics (EARIE). E' stato membro dell'Advisory Board del Max Planck Institute of Economics, Jena; dello SPRU- Università del Sussex; del CRIC- Università di Manchester, e di EU High-Level Panels for "New Innovation Indicators for Europe" and for "A New European Innovation Policy. E' stato visiting scholar a Economics Department, CEPR and SIEPR della Stanford University, Max Plank Institute-Jena, University Louis Pasteur-Strasbourg, University of Queensland e University of Stellenbosch.
Vincitore del premio Schumpeter nel 2012.
Aree di interesse scientifico
Innovazione e progresso tecnologico. Dinamica industriale ed evoluzione settoriale. Imprenditorialità. Economia e organizzazione industriale. Sviluppo economico e catch-up. Politiche industriali, scientifiche e tecnologiche.
Pubblicazioni
PUBBLICAZIONI SELEZIONATE
Bridging knowledge resources: the location choices of spinouts (with P.Adams and R.Fontana) Strategic Entrepreneurship Journal, 2017
A history-friendly model of the successive changes in industrial leadership and the catch-up by latecomers (with F.Landini and K. Lee) Research Policy, 2017
Related yet diverging sectoral systems: telecommunication s equipment and semiconductors in China (with J.Yu, P.Adams and Y.Zhang) Industry and Innovation, 2017
The rise to market leadership (ed. with S.Mani and P. Adams) Elgar 2017
Toward a theory of catch-up cycles: Windows of opportunity in the evolution of sectoral systems (with K.Lee) Research Policy, 2017
Innovation and Industry Evolution: History-friendly Models (with R. Nelson, L. Orsenigo, S. Winter) Cambridge University Press, 2016
User-industry spinouts: donwnstream user knowledge as a source of new firm entry and survival Organization Science (with P.Adams and R.Fontana), 2016
The legacy of Steven Klepper: industry evolution, entrepreneurship and geography (with R.Agarwal, G.Buenstorf, W.Cohen) Industrial and Corporate Change, 2015
The evolution of the pharmaceutical industry (with L.Orsenigo) Business History, 2015
Dynamics of Knowledge Intensive Entrepreneurship. Business strategy and public policy (ed.with Y. Caloghirou, M. McKelvey, S. Radosevic) Routledge, 2015
The magnitude of innovation by users in a sectoral system: the case of semiconductors (with P.Adams and R.Fontana) Research Policy 2013
Are switching costs always effective in creating first mover advantages? (with G. Capone and L.Orsenigo) Long Range Planning 2013
Economic Development as a learning process. Variations across sectoral systems (ed. with R. Nelson) Elgar, 2012
Learning and catching up in different sectoral systems: evidence from six industries (with R.Nelson) Industrial and Corporate Change 2011
"Knowledge Intensive Entrepreneurship and Innovation Systems: Evidence from Europe" (ed.) Routledge Abington UK 2010
"Public policies and changing boundaries of firms in a "history-friendly" model of the coevolution of the computer and semiconductor industry" (with R.Nelson, L.Orsenigo and S.Winter) Journal of Economic Behaviour and Organization 2008
"Schumpeterian Patterns of Innovative Activity in the ICT Field" (with N.Corrocher and F. Montobbio) Research Policy 2007
"Innovation and the dynamics and evolution of industries: progress and challenges" International Journal of Industrial Organization 2007
Perspectives on innovation" (ed. with S.Brusoni) Cambridge University Press 2007