PAOLA DUBINI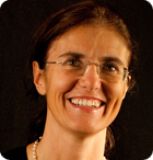 Professore Associato
Dipartimento di Management e Tecnologia

Insegnamenti a.a. 2021/2022
11874

MANAGEMENT OF CULTURAL INDUSTRIES AND INSTITUTIONS - MODULE I (STRATEGY AND GOVERNANCE)
20445
MANAGEMENT OF CULTURAL INDUSTRIES AND INSTITUTIONS - MODULE I (STRATEGY AND GOVERNANCE)
20460
INTERNET, PUBLISHING AND MUSIC
30267
ECONOMIA AZIENDALE E DELLE ISTITUZIONI CULTURALI / MANAGEMENT OF CULTURAL COMPANIES AND INSTITUTIONS
30383
DIGITAL DISRUPTION AND ENTREPRENEURSHIP
Note biografiche
Nata l'8 marzo 1963. Laureata in Economia e Commercio presso l'Università Bocconi.
Curriculum Accademico
Professore Associato di Economia Aziendale.
Coordinatore dei corsi sulle filiere dei contenuti per CLEACC e ACME e Docente senior dell'area Strategia - SDA Bocconi. Visiting professor in Models of organization of cultural institutions presso IMT Institute for Advanced Studies Lucca - PhD in Management and Development of Cultural Heritage.
Dal 2010 al 2016 Direttore del corso di laurea in Economia per le Arti, la Cultura e la Comunicazione - CLEACC Dal 2009 al 2013 Direttore di ASK (Art, Science e Knowledge), centro di ricerca su temi legati alla cultura e all'economia. Affiliato al centro di ricerca DIR Claudio Dematté SDA Bocconi. Responsabile del modulo di Economia - Master per redattori - Università degli Studi di Milano, AIE Fondazione Mondadori. Dal 2001 al 2013, Professore a contratto di Economia della Cultura e di Economia delle Imprese Editoriali presso la facoltà di Lettere e Filosofia Università degli Studi di Milano. Visiting scholar presso la Stern School of Business - New York University (1988), la Wharton School University of Pennsylvania (1991) e Visiting faculty presso University of St. Gallen (2004-2006), EDHEC Business School Nice (2006-2008), EMLYON Business School (2001-2016).
Consigli di Amministrazione
Dal 2021 – Presidente CDA Teatro della Triennale
Dal 2020 – CDA e comitato controllo, rischi e sostenibilità CIR SpA
Dal 2019 – Consiglio di gestione SIAE
2018 – 2021 CDA Lombardia Film Commission
2018 – 2021 CDA Egea Spa
Dal 2018 - CDA Fondazione Arnoldo e Alberto Mondadori
Dal 2017 –CDA Ciesseci SpA
Dal 2016 - Consigliere Palazzo Ducale di Mantova
Dal 2012 – 2020 comitato controllo e rischi e comitato nomine e remunerazioni Cofide Spa
Aree di interesse scientifico
Modelli di business nelle filiere dell'informazione e della comunicazione. Economia delle imprese che operano nei settori artistici, culturali e del turismo. Attrattività e competitività dei territori. Imprenditorialità culturale. Cultura e Agenda 2030.
Pubblicazioni
PUBBLICAZIONI SELEZIONATE
Bertoni A., Dubini P., Monti A. (2021) Participatory Event Platforms in the Urban Context: The Importance of Stakeholders' Meaning of "Participation". In: Demartini P., Marchegiani L., Marchiori M., Schiuma G. (eds) Cultural Initiatives for Sustainable Development. Contributions to Management Science. Springer, Cham.

Dubini P. (2020)

La sfida della cultura in AA.VV: Il mondo dopo la fine del mondo Laterza Bari Roma pp.184-192.

Dubini P. (2020) Governance of cultural organizations Egea

Dubini P. Monti A.(2018) Board composition and organizational performance in the cultural sector: the case of Italian opera houses International Journal of Arts Management

Dubini P. (2018) Con la cultura non si mangia.Falso! Laterza editori, Bari, Roma

Dubini P. F.Montanari A.Cirrincione Management of cultural organizations EGEA Milano 2017 (Italiano /english)

Dubini P Raviola E (2016) Liberal art in business and business in liberal arts: the view from Bocconi in Steyaert C Bayes T Parker M The Routledge companion to Reinventing Management Education Routledge NY

P.Dubini (Ed) Institutionalising fragility. Entrepreneurship in cultural organisations.

Fondazione Feltrinelli Milano 2016

Dubini P (2013) Voltare pagina?, Pearson
"Role distribution in public-private partnerships", con L. Leone, L. Forti, International Studies of Management and Organization, 42, 4, 2012