FRANCESCO GIAVAZZI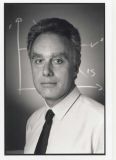 Senior Professor
Dipartimento di Economia

Insegnamenti a.a. 2022/2023
11846

MACROECONOMICS IN ACTION
30490
FISCAL MACROECONOMICS
Note biografiche
Nato l'11 agosto 1949. Laureato in Ingegneria elettronica presso il Politecnico di Milano. PhD in Economia, MIT, 1978.
Curriculum Accademico
Professore ordinario di Economia politica. Research Associate del National Bureau of Economic Research (NBER) e research fellow del Centre for Economic Policy Research (CEPR). E' stato Prorettore delegato alla Ricerca Valutazione Sviluppo Risorse Umane (2000-2002). In precedenza ha insegnato Econometria, Economia matematica ed Economia politica nelle Università di Essex (GB), Padova, Venezia e Bologna. Co-editor della European Economic Review dal 1991 al 1999. Visiting professor, MIT, 1999 to 2012. Consulente 'Spending Review' per il Governo Italiano (2012). Consulente della Federal Reserve Bank of New York (2013).
Aree di interesse scientifico
Economia monetaria internazionale, in particolare i problemi relativi all'integrazione monetaria europea. La sostenibilità del debito pubblico e le stabilizzazioni fiscali. Politica monetaria e istituzioni finanziarie.
Pubblicazioni
PUBBLICAZIONI SELEZIONATE
I suoi più recenti lavori sono: Italian Labor Force Participation: Disguised Unemployment on Campus (con A. Gentilini e R. Dornbusch), Mimeo, October 2000; "The Transmission Mechanism of Monetary Policy" in Europe: Evidence from Banks' Balance Sheets (con C. Favero e L. Flabbi), Mimeo, July 2000; Looking for Contagion: Evidence from the 1992 ERM Crisis (con C. Favero), October 2000; External Evaluation of IMF Economic Research Activities (con F. Mishkin e T.N.Srinivasan), April 2000; "European Financial Markets after EMU: A First Assessment" (con J.P. Danthine, e E.L. von Thadden), NBER, Working Paper n.8044, December 2000; Searching for Non-Linear Effects of Fiscal Policy: Evidence from Industrial and Developing Countries (con T. Jappelli, M. Pagano), January 2000; "Extracting Information from Asset Prices: the Methodology of EMU Calculators" (con C. Favero, F. Iacone e G. Tabellini), in European Economic Review; Monitoring European Integration 9: European Banking after EMU (con J.P. Danthine, E.L. von Thadden, X. Vives), London, CEPR, 1999; "How is the Debt Managed? Learning from Fiscal Stabilizations" (con A. Missale e P. Benigno), CEPR Discussion Paper n. 2655, December 2000.