DONATO MASCIANDARO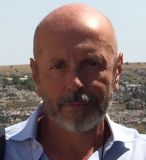 Professore Ordinario
Dipartimento di Economia

Insegnamenti a.a. 2022/2023
11846

MACROECONOMICS IN ACTION
12219

MONETARY AND FINANCIAL ECONOMICS
20503
SCENARI MACROECONOMICI / MACROECONOMIC TRENDS
20721
GLOBAL SCENARIOS - MODULE 2 (MACROECONOMICS)
20841
MONETARY POLICY AND FINANCIAL REGULATION
30026
MONETARY ECONOMICS
30294
EVOLUTION OF ECONOMIC IDEAS
41021

ECONOMICS: MARKETS AND POLICIES
Note biografiche
Nato il 4 ottobre 1961. Laureato in Discipline economiche e sociali presso l'Università Bocconi. Visiting scholar presso la London School of Economics and Political Science e presso IMF Institute (Fondo Monetario Internazionale), Economic Advisor presso le Nazioni Unite, l'Interamerican Development Bank, la World Bank.
Curriculum Accademico
Professore Ordinario di Economia Politica. Cattedra di Economia della Regolamentazione Finanziaria. Direttore del Dipartimento di Economia Ettore Bocconi dal 2008 al 2010 e dal 2014 al 2017.
Aree di interesse scientifico
Economia della regolamentazione finanziaria. Economia monetaria. Economia dei mercati finanziari illegali.
Pubblicazioni
PUBBLICAZIONI SELEZIONATE
The Handbook of Central Banking, Financial Regulation and Supervision after theCrisis, (con S. Eijffinger), Edward Elgar, 2011; Exploring Governance of the New European Banking Authority: a Case for Harmonization?, (con M. Nieto e M. Quintyn), Journal of Financial Stability, 2011; Organized Crime, Money Laundering and Legal Economy, European Journal of Law and Economics, (con R. Barone), 2011; The Risk Based Approach in the New European Anti-Money Laundering Law, Review of Law and Economics,(con L. Dalla Pellegrina), 2009; Designing Financial Supervision Institutions: Independence, Accountability and Governance, (con M. Quintyn), Edward Elgar, 2007; Black Finance. The Economics of Money Laundering, (with E. Takats and B. Unger), Edward Elgar,2007; Does Central Bank Independence still Matter?, (con J. de Haan eM. Quintyn), European Journal of Political Economy, 2008; Financial Supervision Unification and Central Bank Fragmentation Effect, European Journal of Political Economy, 2006; The Handbook of Central Banking and Financial Authorities in Europe, Edward Elgar,2005; Financial Intermediation in the New Europe, Edward Elgar, 2004; Global Financial Crime, Ashgate, 2004; In Offense of Usury Laws, European Journal of Law and Economics, 2001; Success or Failure of a Firm Under Different Financing Policies: A Dynamic Stochastic Model (con D.M. Cifarelli, L. Peccati, S. Salsa e A. Tagliani), European Journal of Operational Research, 2001; Money Laundering: The Economics of Regulation, European Journal of Law and Economics, 1999; Central Banks' Independence: Institutional Determinants, Rankings and Central Bankers' Views (con F. Spinelli), Scottish Journal of Political Economy, 1994; Political and Monetary Institutions and Public Financial Policies in the Industrial Countries" (con V. Grilli e G. Tabellini), Economic Policy, 1991. Quest'ultimo è stato citato dalla giuria del premio Nobel 2004 in Economia nel Scientific Background di motivazione del conferimento del premio a Finn Kyland e Edward Prescott.