STEFANO POGUTZ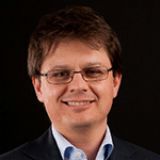 Ricercatore Universitario
Dipartimento di Management e Tecnologia

Insegnamenti a.a. 2022/2023
11371

ENVIRONMENTAL FOOTPRINT AND LIFE CYCLE ASSESSMENT
11840

CORPORATE SUSTAINABILITY
12028

CORPORATE SUSTAINABILITY & SUSTAINABLE FINANCE
12188

SUSTAINABILITY STRATEGIES
12190

SUSTAINABILITY AND BLUE ECONOMY
12191

SOCIAL ENTREPRENEURSHIP
12210

CIRCULAR ECONOMY AND INNOVATIVE BUSINESS MODELS
20401

CEMS SEMINARY
20412
GREEN MANAGEMENT AND CORPORATE SUSTAINABILITY
20818
MANAGEMENT AND ECONOMICS FOR SUSTAINABILTY - MODULE 1 (CORPORATE SUSTAINABILITY STRATEGIES AND GOVERNANCE)
Note biografiche
Nato il 5 ottobre 1968. Laureato in Economia aziendale presso l'Università Bocconi.
Curriculum Accademico
Ricercatore confermato di Economia e Gestione delle Imprese.
Collabora con il CRESV - Centro di Ricerche su Sostenibilità e Valore.
Dal 1997 collabora con il CEMS-MIM (Community of European Business Schools-Master in International Management), dove è Chair del Faculty Group "Business and the environment".
Direttore del Master in Green Management, Energy and CSR (MAGER), UNiversità Bocconi
Responsabile del Major in "Green management e sustainability", Corsi di laurea biennale EMIT e Management
Aree di interesse scientifico
Corporate Sustainability, Environmental Management, CSR, Management della Tecnologia e dell'Innovazione.
Pubblicazioni
PUBBLICAZIONI SELEZIONATE
Lavori recenti e in corso di pubblicazione:
Winn M., Pogutz S.

[2013], "Business, Ecosystems, and Biodiversity: New Horizons for Management Research",

Organization & Environment

, 26(2).

Pogutz S., Russo A., [2012], "Shaping the Fuel Cell Transport Network. An Explorative Analysis" in Nilsson M., Hillman K., Rickne A., Magnusson T., (eds), Paving the Road to Sustainable Transport: Governance and Innovation in Low-Carbon Vehicles, Routledge Studies in Ecological Economics, Routledge.

Marcus A., Sharma S., Shrivastava P., Pogutz S. (eds) , [2012], Cross-Sector Leadership for the Green Economy. Integrating Research and Practice on Sustainable Enterprise, Palgrave Macmillan, New York.

Pogutz S., Micale V., Winn M. [2011], "Corporate Environmental Sustainability Beyond Organizational Boundaries: Market Growth, Ecosystems Complexity and Supply Chain Structure as Co-Determinants of Environmental Impact", Journal of Environmental Sustainability, 1(1).
Pogutz S., Micale V. [2011], "Sustainable consumption and production. An effort to reconcile the determinants of environmental impact", Society and Economy, 33(1), April.

Pogutz S., Russo A., Migliavacca P [2011] "From R&D to commercialization. Shaping the entrepreneurial competences in the fuel cell emerging industry" in Wüstenhagen R., Wuebker R. (eds.), Handbook of Research on Energy Entrepreneurship, Cheltenham, Edward Elgar Publishing.

Pogutz S., Russo A., Migliavacca P. (eds.), [2009], Innovation, Markets and Sustainable Energy. The Challenge of Hydrogen and Fuel Cells, Cheltenham, Edward Elgar Publishing

Tencati A., Pogutz S., Romero C., [2009], "Achieving Environmental Sustainability" in Zsolnai L., Tencati A. (eds.), The Future International Manager. A Vision of the Roles and Duties of Management, Palgrave MacMillan Publishers, England

Pogutz S., [2008], "Sustainable Development, Corporate Sustainability and Corporate Social Responsibility: The Missing Link", in Utting P., Clapp J. (eds.), Taming Corporate Capitalism: new perspectives on business regulation and sustainable development, Oxford University Press