STEFANIA SAVIOLO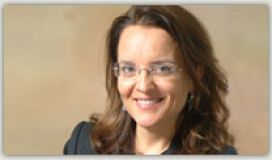 Lecturer
Dipartimento di Management e Tecnologia

Insegnamenti a.a. 2022/2023
10915

MANAGING SYMBOL INTENSIVE COMPANIES
10987

DEVELOPING CREATIVITY IN BUSINESS
11094

INDUSTRY ANALYSIS IN F&L
11466

LUXURY BRAND CAPSTONE
11898

MANAGEMENT OF FASHION AND LUXURY COMPANIES
11951

THE BRANDED SUPPLY CHAIN
20237
MANAGEMENT OF FASHION AND LUXURY COMPANIES
20524
VALUE CHAINS AND BUSINESS MODELS IN FASHION & LUXURY
30436
FASHION AND DESIGN MANAGEMENT
30505
LUXURY AND FASHION LAB
30529
ENTREPRENEURSHIP AND STRATEGIC INNOVATION IN THE FASHION INDUSTRY
Note biografiche
Nata il 14 marzo 1965. Laureata in Economia e commercio presso l'Università Bocconi. Dottore commercialista. Dottore di ricerca in Diritto internazionale dell'economia. International Teachers Program presso la Stern School of Business, New York University.
Curriculum Accademico
Lecturer di strategia e politica aziendale presso l'Università Bocconi. Docente Senior area strategia e imprenditorialità presso la SDA Bocconi. Direttore del Knowledge Center Luxury & Fashion Master presso SDA Bocconi dove insegna anche al MAFED (Master in Fashion, Experience & Design Management) e all'MBA.

Aree di interesse scientifico
Strategie competitive nei settori basati sullo stile e sulla moda. Strategie di internazionalizzazione. Brand management.
Pubblicazioni
PUBBLICAZIONI SELEZIONATE
(con Marazza, A.) "Lifestyle Brands. A guide to aspirational marketing", Palgrave Macmillan, 2013

(con A. Marazza) Lifestyle Brand. Le marche che ispirano la nostra vita, Rizzoli/Etas 2012
(con E. Corbellini) Management in fashion and luxury companies, Etas, 2009
(con E. Corbellini) EXPO 2015 e la moda milanese Economia & Management 2012
L'eccellenza imprenditoriale nelle aziende della moda Scritti in Onore di Vittorio Coda, EGEA 2010
(con E. Corbellini) L'esperienza del lusso, Etas 2008
(con S. Testa) La gestion de las empresas de moda. Editorial Gustavo Gili, 2007
"China Strategies for International Luxury Brands" Harvard Business Review China, June 2006
Progettazione e sviluppo del prodotto; Gestione delle Imprese; La filiera della moda in Enciclopedia della Moda, Istituto della Enciclopedia Italiana fondata da Giovanni Treccani, 2005
(con E. Corbellini) La scommessa del Made in Italy, Etas 2004
(con S. Testa),Le imprese della moda. Management al servizio della creatività, ETAS Libri, Milano, prima edizione 2000, seconda edizione 2006.