FABRIZIO PERRETTI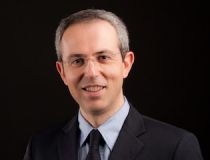 Professore Ordinario
Dipartimento di Management e Tecnologia

Insegnamenti a.a. 2022/2023
11894

SOCIAL MOVEMENTS, MARKETS AND FIRMS
20670
SOCIAL MOVEMENTS, MARKETS AND FIRMS
20750
GLOBAL STRATEGY
30388
ECONOMIA E MANAGEMENT DEI MEDIA
40121

SOCIOLOGY FOR BUSINESS STUDIES
Note biografiche
Laureato in Economia aziendale presso l'Università Bocconi. PhD in Economics presso l'Università degli Studi di Torino.
È stato research fellow e visiting scholar nelle seguenti istituzioni: J.F. Kennedy School of Government ed Harvard Business School (Harvard University), Sloan School of Management (MIT), Anderson School of Management (UCLA), Università della Svizzera Italiana (USI) ed il Servizio Studi della Banca d'Italia.
Ha ricoperto incarichi di insegnamento presso la Faculty of Arts and Sciences (Department of Economics) della Harvard University, il Politecnico di Torino e l'Università degli Studi di Bologna.
Curriculum Accademico
Aree di interesse scientifico
Strategia aziendale. Strategie di internazionalizzazione. Economia dei media. Sociologia delle organizzazioni.
Pubblicazioni
PUBBLICAZIONI SELEZIONATE
ARTICOLI SU RIVISTE ACCADEMICHE
Categorical stigma and firm disengagement: Nuclear power generation in the United States, 1970-2000.

Organization Science

, 2015, 26(3): 724-742 (con A. Piazza).

Challenger Groups, Commercial Organizations, and Policy Enactment: Local Lesbian/Gay Rights Ordinances in the United States from 1972 to 2008.

American Journal of Sociology

, 2013, 119(3): 790-832 (con G. Negro e G. R. Carroll).

Resource partitioning revisited: Evidence from Italian television broadcasting.

Industrial and Corporate Change

, 2013, 22(2): 459-487 (con S. Reis, G. Negro, O. Sorenson e A. Lomi).

Hybrids in Hollywood: A study of the production and performance of genre spanning films.

Industrial and Corporate Change

, 2012, 21(6): 1450-1472 (con G. Hsu e G. Negro).
Micro-costs: Inertia in television viewing.

The Economic Journal

, 2012, 122(563): 867-902 (con C. Esteves-Sorenson).
Temporary identities: Hybridity and the construction of identities in the U.S. feature film industry.

Advances in Strategic Management

, 2011, 28: 467-499.
E pluribus unum: Domain framing, candidate matching and organizational form emergence in U.S. television broadcasting, 1940-1960.

Organization Science

, 2008, 19(4): 533-47 (con G. Negro e A. Lomi).
The Structure of Consensus: Network Ties, Legitmation, and Exit Rates of U.S. Feature Film Producer Organizations.

Administrative Science Quarterly

, 2008, 53(1): 145-182 (con G. Cattani, S. Ferriani, G. Negro).
Mixing genres and matching people: A study in innovation and team composition in Hollywood.

Journal of Organizational Behavior

, 2007, 28(5): 563-586 (con G. Negro).
Filling empty seats: How status and organizational hierarchies affect exploration vs. exploitation in team design.

Academy of Management Journal

, 2006, 49(4):759-777 (con G. Negro)
LIBRI
Economia e management dei media

. 2018. Egea, Milano (con S. Basaglia).

Economia e management della televisione

. 2009. Etas, Milano (con C. Dematté).

Economia del cinema

. 2003. Etas, Milano (con G. Negro).

Economia di Internet. Analisi delle imprese, delle istituzioni e dei mercati

.

2000. Etas, Milano.