PAOLA CILLO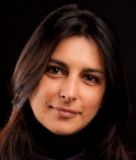 Professore Associato
Dipartimento di Management e Tecnologia

Insegnamenti a.a. 2021/2022
10453

MARKETING CREATIVITY AND INNOVATION
10841

IDEATING & LAUNCHING NEW PRODUCTS
11460

IDEATING AND LAUNCHING INNOVATION
11466

LUXURY BRAND CAPSTONE
11558

VALUE CREATION IN LUXURY MARKETS
11726

MARKETING ANALYTICS
12038

MADE IN ITALY WEEK
30014
GESTIONE DELLA TECNOLOGIA, DELL'INNOVAZIONE E DELLE OPERATIONS
Note biografiche
Laureata in Economia aziendale presso l'Università Bocconi con specializzazione in Marketing (1996). PhD in Economia aziendale e management presso l'Università Bocconi (2001).
Curriculum Accademico
Professore Associato di Economia e gestione dell'innovazione. Research Associate presso il Gucci Research Lab (dal 2017). Direttore della Concentration in Luxury Business Management del Full Time MBA SDA Bocconi School of Management (dal 2016).
Visiting Scholar presso la Wharton School - University of Pennsylvania, Philadelphia, USA (2000); Visiting Professor alla Tuck School of Business at Dartmouth (2008) e presso l'Università di Innsbruck (2006), e Visiting Assistant Professor presso la Carlson School of Management, U. of Minnesota (2005). E' docente senior dell'Area Marketing della SDA Bocconi.
Direttore del corso di Laurea Specialistica in Economics and Management of Innovation and Technology (Emit) (01/06/2011-31/08/2016).
Aree di interesse scientifico
Innovazione di prodotto e di mercato; Creatività; Dinamiche di innovazione nei settori ad elevato contenuto simbolico; Innovation Analytics; Marketing-Finance Interface.
Pubblicazioni
PUBBLICAZIONI SELEZIONATE
Cillo P., Griffith D. A., Rubera G., 2018."The New Product Portfolio Innovativeness-Stock Returns Relationship: The Role of Large Individual Investors' Culture, Journal of Marketing.
Scopelliti I., Cillo P., Busacca B., Mazursky D., 2014. "How Do Financial Constraints Affect Creativity?", Journal of Product Innovation Management, Vol. 31 (5): 880-893: Lead article in the issue.
Cillo P., De Luca L., Troilo G., 2010. "Market Information Approaches, Product Innovativeness, and Firm Performance. An Empirical Study in the Fashion Industry", Research Policy, Vol. 39: 1242-1252.
Cillo P., Verona G., 2008. "Search Style in Style Searching: Learning Exploration Strategies from Fashion Firms", Long Range Planning, 41: 650-671.
Cappetta R., Cillo P., Ponti A., 2006. "Convergent Designs in Fine Fashion. An Evolutionary Model for Stylistic Innovation", Research Policy, November, Vol. 35: 1276-1290.
Cillo P., 2005. "Fostering Market Knowledge Use in Innovation. The Role of Internal Brokers", European Management Journal, 23(4): 404-412.