LUIGI PROSERPIO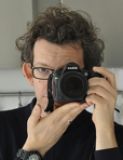 Professore Associato
Dipartimento di Management e Tecnologia

Insegnamenti a.a. 2022/2023
12187

CAMBIAMENTO ORGANIZZATIVO E TRASFORMAZIONE DIGITALE
20457
DEVELOPING YOUR COMPANY
20569
DIGITAL BUSINESS TRANSFORMATION
30008
FONDAMENTI DI ORGANIZZAZIONE / FUNDAMENTALS OF ORGANIZATION
30288
SEMINARI PER LO SVILUPPO DELLE COMPETENZE MANAGERIALI E DI LEADERSHIP / LEADERSHIP AND MANAGERIAL SKILLS SEMINAR
Note biografiche
Nato il 3 gennaio 1971. Laureato in Economia aziendale presso l'Università Bocconi. PhD in Economia aziendale e management presso l'Università Bocconi. Visiting scholar presso la Carnegie Mellon University, Pittsburg (PA).
Curriculum Accademico
Professore associato di organizational behavior.

2014 -2016, Delegato del Rettore all'innovazione dell'apprendimento e della didattica.
2012-2016, Presidente di BETA - Bocconi Education and Teaching Alliance. Il luogo di Bocconi che coordina il miglioramento della didattica e dell'apprendimento. E l'uso delle tecnologie nel teaching. http://www.unibocconi.it/beta
Creatore di metodologie per l'apprendimento tecnologico, di simulazioni e business game.
Membro del board di Academy of Management Learning & Education, Journal of Management Education and Journal of Management Inquiry. Precedente direttore del laboratorio sull'apprendimento della Bocconi School of Management learning lab. Articoli pubblicati su Research Policy, Academy of Management Learning & Education, Journal of Product Innovation Management e altri. Docente di comunicazione mediata da computer, comportamenti organizzativi, cambiamento sociale e organizzativo indotto dalle nuove tecnologie.
Aree di interesse scientifico
Internet startup companies. Impatti delle tecnologie su individui, gruppi e organizzazioni. Aprrendimento mediato dalla tecnologia.
Pubblicazioni
PUBBLICAZIONI SELEZIONATE
2011 Proserpio L., Comportamenti digitali. Essere giovani ed essere vecchi ai tempi di Internet, Egea, Milano
Forthcoming Proserpio L., The Internet is Not Necessarily the Scholar's Friend, Journal of Management Inquiry

2009 Magni M., Provera B., Proserpio L., Hoegl M., Team-level antecedents of individual improvisation in information systems development projects, Research Policy, 33, p. 1153-1165; ISSN: 0048-7333

2008 Magni M., Provera B., Proserpio L., Individual attitude toward improvisation in information systems development, Behaviour and Information Technology; ISSN 0144-929X

2007 Proserpio L., Gioia D.A., Teaching the virtual generation, Academy of Management Learning and Education, 6, p. 69-80; ISSN: 1537-260X

2007 Hoegl M., Ernst H., Proserpio L., How teamwork matters more as team Member Dispersion increases, Journal of Product Innovation Management, 24, p.156-165; ISSN 0737-6782

2005 Proserpio L., Salvemini S., Ghiringhelli V., Entertainment pirates: determinants of piracy in the software, music and movie industries, International Journal of Arts Management, 8, p. 33-47; ISSN: 1480-8986

2004 Hoegl M., Proserpio L., Team member proximity and teamwork in innovative projects, Research Policy, 33, p. 1153-1165; ISSN: 0048-7333

2004 Hoegl M., Proserpio L., Team member proximity and teamwork in innovative projects short version Academy of Management Conference Proceedings, p. A1-A6, New Orleans, USA; ISSN: 0896-7911 (pubblicato da AOM Publications, Briarcliff Manor, NY, USA), Best Visual Paper ODC track, Academy of Management Conference 2004
2003 Perrone V., Proserpio L., Provera B., Gemelli diversi: rivalità competitiva nel settore della telefonia mobile italiana, Economia & Management, 6, p.91-106, ETAS, Milano (ITALIA), ISSN: 1120-5032
2008 Proserpio L., Magni M., Provera B., Managerial computer business games in Encyclopedia of Multimedia Technology and Networking, Second edition, a cura di Pagani M., p. 873-879, IGI Global, Hershey (USA); ISBN: 978-1-60566-014-1;
2008 Magni M., Provera B., Proserpio L., Individual Improvisation in Information Systems Development, in Handbook of Research on Modern Systems Analysis and Design Technologies and Applications, a cura di Mahbubur Rahman Syed e Sharifun Nessa Syed, p. 105-118, IGI Global, Hershey (USA); ISBN: 978-1-59904-887-1
2008 Proserpio L., Computer-based Learning, in International Encyclopedia of Organization Studies, p. 238-242, SAGE Publications, Thousand Oaks, California (USA); ISBN: 978-1-4129-1515-1
2005 Proserpio L., Magni M., Learning through Business Games in Encyclopedia of Multimedia Technology and Networking, a cura di Pagani M., p. 532-537, Idea Group Reference, Hershey (USA); ISBN: 1-59140-561-0