LEONARDO CAPORARELLO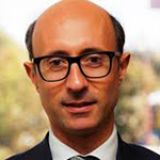 SDA Professor of Practice
Dipartimento di Management e Tecnologia

Insegnamenti a.a. 2022/2023
10011

ANALISI DEI PROCESSI AZIENDALI
10287

TEAM DYNAMICS & PRESENTATION SKILLS
10350

CHANGE MANAGEMENT
11540

NEGOTIATION AND CROSS CULTURAL MANAGEMENT
11564

Negotiation and conflict resolution
11581

CORPORATE LEARNING
11712

BUSINESS NEGOTIATIONS
11881

BUSINESS PROCESS MANAGEMENT AND MODELLING
12187

CAMBIAMENTO ORGANIZZATIVO E TRASFORMAZIONE DIGITALE
12198

MANAGEMENT IN FINANCE - MODULE 5
20209
IT CONSULTING
20319
CHANGE MANAGEMENT
20425
BUSINESS PROCESS MANAGEMENT AND MODELLING
30338
NEGOTIATION SKILLS
Note biografiche
Laurea in Economia e Legislazione per l'impresa, Università Bocconi (Milano). PhD in Organizzazione e Sistemi informativi, LUISS (Roma).
Curriculum Accademico
Professor of Practice of Leadership, Organization and HR, SDA Bocconi School of Management.
Delegato del Rettore per l'e-learning, Università Bocconi.
Direttore di BUILT (Bocconi University Innovations in Learning and Teaching), Università Bocconi; Direttore del Learning Lab (Centro per l'innovazione didattica) di SDA Bocconi.
Membro della faculty del Global Executive MBA (2010-present), e dell'Asia Center (Mumbai, India, 2014-present) di SDA Bocconi.
È stato visiting professor alla Keio University in Tokyo (Giappone), Fudan University di Shanghai (Cina), e visiting scholar alla Michigan State University (USA). È co/autore di alcune online business simulations, progettate e sviluppate insieme al Learning Lab di SDA Bocconi.
Leonardo ha recentemente vinto i seguenti premi: 2017 Rotman School of Management (Canada) "Teaching Award"; SDA Bocconi 2017 "Innovation in Teaching Award"; SDA Bocconi 2016 Award "Excellence in Innovation" for Executive Education Custom Programs - Banks, Insurance Companies and Financial Institutions.
Aree di interesse scientifico
Le sue attività di ricerca sono principalmente riconducibili all'area del comportamento organizzativo. Nello specifico, gli attuali temi di ricerca sono: la progettazione di esperienze di apprendimento online e blended; la gestione di iniziative di cambiamento organizzativo (a livello micro e macro); gestione di team di lavoro, anche geograficamente distribuiti; analisi e ridisegno di strutture e processi organizzativi.
Pubblicazioni
PUBBLICAZIONI SELEZIONATE
· Caporarello, L., Magni, M. (2018) La forza della squadra, Università Bocconi Editore
· Caporarello, L., Manzoni, B., Bigi, M. (2018) E-learning effectiveness from a students' perspective: an empirical study, In Rossignoli, C. et al (eds) "Digital technology and organizational change", Springer, Germany
· Caporarello L., Magni M., Pennarola F. (2018) Let's Learn Together: Team Integration Climate, Individual States and Learning Using Computer-Based Simulations, In: Rossignoli, C. et al (eds) "Digital Technology and Organizational Change", Springer, Germany
· Caporarello, L. et al (Eds) (2016) The Global Integrative Module: an online learning experience to train future managers to solve todays' global social challenges, In "Educating for Responsible Management: Putting Theory into Practice", Greenleaf, UK
· Caporarello, L., Cesaroni, F., Giesecke, R., Missikoff, M. (eds) (2016) Digitally supported innovation. A multi-disciplinary view on enterprise, public sector and user innovation, Springer, Germany
· Caporarello, L., Inesta, A. (2016) Blended Learning Approach: How Is the Learning Educational Paradigm Changing? Reflections and a Proposed Framework, In D'Ascenzo, F. et al(eds) "Blurring the boundaries through digital innovation", Springer, Germany
· Caporarello, L. (ed) (2015) Negoziazione, Egea, Milano
· Caporarello, L., Magni, M. (2015) Team management, seconda edizione, Egea, Milano
· Caporarello, L. (2015) Creare un team "responsabile", In Magni, M., Pennarola, F. "Responsible Leadership", Egea, Milano
· Caporarello, L., Magni, M. (2014) La negoziazione in azienda, In Guida, C., Picozzi, M. (Eds.) "Operare in situazioni complesse – la negoziazione nei contesti critici", Egea, Milano
· Caporarello, L., Di Martino, B., Martinez, M. (eds) (2014) Smart organizations need smart artifacts: fostering interactions between people, technologies, and processes, Lecture Notes in Information Systems and Organization, Springer, Germany
· Caporarello, L., (2014) L'organizzazione flessibile e adattiva, In Raffaglio, M., Manzoni, B. (eds) "HR management", Egea, Milano
· Caporarello, L., Magni, M., Pennarola, F. (2014) All That Glitters Is Not Gold: Alleged Innovations In Human Computer Interaction, In Baglieri, D., Metallo, C., Rossignoli, C., Pezzillo, M. (Eds) "IS, Management, Organization and Control: Smart Practices and Effects", Lecture Notes in Information Systems and Organization, Springer, Germany
· Manzoni, B., Caporarello, L., Saviozzi, F. (2014) L'architetto. Sette sfide manageriali per la crescita professionale, Egea, Milano
· Caporarello, L., Sarchioni, G. (2013) Does technology-mediated learning matter for effective teams? In: Spagnoletti, P. (ed) "Organizational Change and Information Systems", Springer, Germany