NILANJANA DUTT
Personal page
Welcome!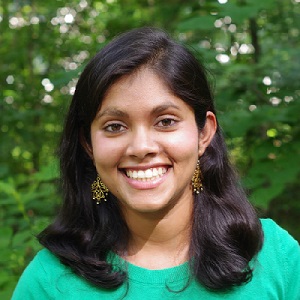 I am an Assistant Professor of Strategy at Bocconi University's Department of Management and Technology.
My research primarily focuses on understanding patterns of change triggered by firm's problem solving activities. I examine these activities across multiple contexts – renewable electricity, pharmaceuticals, and waste generation – with special emphasis on contexts of environmental significance.
In a more recent secondary stream of research, I explore phenomena that capture nascent entrepreneurial activities – both in emerging and developed markets.
My research across both streams has been published in Strategic Management Journal, Management Science, Organization Science and Academy of Management Journal. I also contribute to Footnote about my research, and serve on the editorial board of Strategic Management Journal.
My research has been recognized by Bocconi Research Awards (2014, 2016, 2019), and a Bocconi Research Grant for €10,000 (2015).
I have been elected to be a Rep-at-Large for the Knowledge & Innovation Group of the SMS (2015-2017) and a member of the Executive Committee for the STR Division of the AoM (2018-2020).
Selected Publications:
"Learning to Manage Breadth: The Effect of Experience in US Toxic Waste Management" with Megan Lawrence. Conditionally accepted at Organization Science.
Academy of Management Best Paper Proceedings (2018).
"Searching for Knowledge in Response to Problems from Proximate and Remote Sources: Evidence from the Renewable Electricity Industry" Forthcoming in Strategic Management Journal, with Will Mitchell.
"Knowledge Sources and Waste Reduction: Less Now More Later" with Luca Berchicci, and Will Mitchell. Forthcoming at Organization Science.
"Regulatory Uncertainty, Corporate Structure, and Strategic Agendas: Evidence from the U.S. Renewable Electricity Industry" Forthcoming in Academy of Management Journal, (with John Joseph).
"The Co-Development of Markets and Firms: Business Incubators in Emerging Economies" Academy of Management Journal, 59 (3), 818-840 (with Olga Hawn, Elena Vidal, Aaron Chatterji, Anita McGahan and Will Mitchell).
Press mentions: Corriere della Sera Innovazione: April 8, 2016
"The Rate and Potential of Capability Development Trajectories" Strategic Management Journal, 36 (1), 53-75, 2015 (with Scott Rockart).
"The Judgment of Garbage: End-of-pipe Treatment and Waste Reduction" Management Science, 60 (7), 1812-1828, 2014 (with Andrew A. King).
Modificato il 16/01/2021