THORSTEN GROHSJEAN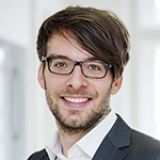 Assistant Professor
Dipartimento di Management e Tecnologia

Insegnamenti a.a. 2019/2020
11834

WRITING A LITERATURE REVIEW
30154
TECHNOLOGY AND INNOVATION MANAGEMENT
40431

RESEARCH BOOT CAMP
Note biografiche
Dr. oec. publ. in Business Economics, LMU Munich (06/2011).
Master of Business Research, LMU Munich (09/2009).
Diplom-Kaufmann, University of Mannheim (07/2005).
Curriculum Accademico
Assistant Professor (Tenure Track), Bocconi University (since 09/2016).
Assistant Professor For Strategy/Organization in Technology-intensive Industries (Non-Tenure Track), LMU Munich (04/2012 - 08/2016).
Research Associate, Imperial College London (02/2011 - 05/2012).
Aree di interesse scientifico
Individual Level: Developing Human and Social Capital across Organizations
Organizational Level: Organizational Learning and Decision Making in the Context of Innovation
Pubblicazioni
PUBBLICAZIONI SELEZIONATE
Criscuolo, P., Dahlander, L., Grohsjean, T. & Salter. A. Forthcoming. Evaluating Novelty: The Role of Panels in the Selection of R&D Projects. Academy of Management Journal. (Abstract)