THORSTEN GROHSJEAN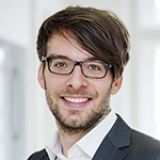 Assistant Professor
Dipartimento di Management e Tecnologia

Insegnamenti a.a. 2019/2020
11834

WRITING A LITERATURE REVIEW
30154
TECHNOLOGY AND INNOVATION MANAGEMENT
40431

RESEARCH BOOT CAMP
Note biografiche
Dr. oec. publ. in Business Economics, LMU Munich (06/2011).
Master of Business Research, LMU Munich (09/2009).
Diplom-Kaufmann, University of Mannheim (07/2005).
Curriculum Accademico
Assistant Professor (Tenure Track), Bocconi University (since 09/2016).
Assistant Professor For Strategy/Organization in Technology-intensive Industries (Non-Tenure Track), LMU Munich (04/2012 - 08/2016).
Research Associate, Imperial College London (02/2011 - 05/2012).
Aree di interesse scientifico
Research Interests: Coping with the Challenges of Knowledge and Skill Acquisition
How do individuals overcome the challenges associated with both their own mobility (within or across firms) and the mobility of others?
How do individuals and groups solve problems?
How do individuals and groups select new ideas?
Pubblicazioni
PUBBLICAZIONI SELEZIONATE
Criscuolo, P., Dahlander, L., Grohsjean, T. & Salter. A. 2017. Evaluating Novelty: The Role of Panels in the Selection of R&D Projects. Academy of Management Journal, 60(2): 433-460. (Abstract)
You can find my google scholar profile here.
You can find my SSRN page here.