ANNA EUGENIA OMARINI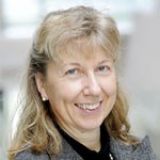 Ricercatore Universitario
Dipartimento di Finanza

Insegnamenti a.a. 2022/2023
12170

DIGITAL FINANCE WEEK
20576
BANK AND FINTECH: VISION AND STRATEGY
30006
SISTEMA FINANZIARIO / FINANCIAL MARKETS AND INSTITUTIONS
30511
FINTECH FOR BANKING AND FINANCIAL TRANSFORMATION
Note biografiche
Nata a Milano. Laureata in Economia Aziendale presso l'Università L. Bocconi.
Curriculum Accademico
Ricercatore confermato di Economia degli intermediari finanziari presso il Dipartimento di Finanza dell'Università Bocconi.
SDA Senior Professor presso il knowledge group Banking and Insurance della SDA Bocconi School of Management.
Svolge attività di ricerca all'interno dell'Università Bocconi.
ITP Programme presso la Leonard N. Stern University of New York (1999).
E' membro del comitato editoriale e revisore per alcune riviste internazionali.
Aree di interesse scientifico
FinTech, Digital transformation in banca, Strategia e gestione della banca, Retail banking, Marketing per i servizi bancari e finanziari, Private Banking e Wealth Management, Servizi di pagamento.
Pubblicazioni
PUBBLICAZIONI SELEZIONATE
PUBBLICAZIONI SELEZIONATE
ARTICOLI
"La digital banking transformation: dall'unbundling al re-bundling, verso nuovi modelli di intermediazione", in Bancaria, pp.65-76, n.1, 2020
"Digital technologies, Fintech and Techfin in the Financial Intermediation Ecosystem: Partners Affiliation versus Partnering Infrastructure. Towards a regulatory perspective", in Journal of Financial Services Research, Vol. 9, No. 4; pp.97-116, 2018
"Fintech and the Future of the Payment Landscape: The Mobile Wallet Ecosystem. A Challenge for Retail Banks ?", in International Journal of Financial Research, 2018, Vol. 9, No.4, http://www.sciedupress.com/journal/index.php/ijfr/article/view/14292
"Peer-to-Peer Lending: Business Model Analysis and the Platform Dilemma, in International Journal of Finance, Economics and Trade (IJFET), 2018;2(3):31-41
https://scidoc.org/IJFET-02-301.php
"Banks and Fintechs: How to Develop a Digital Open Banking Approach for the Bank's Future", in International Business Research Journal, Vol.11, No.9, September, 2018 http://www.ccsenet.org/journal/index.php/ibr/article/view/76769
"The retail bank of tomorrow: a platform for interactions and financial services. Conceptual and managerial challenges", in Research in Economics and Managment (REM), vol.3, no.2, 2018
"Private banking: new frontiers in getting customers and keeping them", in Journal of Management Studies (Sri: JMS), vol.1, no.2, October, 2017, pp13-25
"The digital transformation in banking and the role of Fintechs in the new financial intermediation scenario" in International Journal of Finance, Economics and Trade (IJFET), 1(1), 1-6, 2017
"Retail Banks and the priority: the need to balance strategy, capital, people, process and the institutional stature", in Journal of Finance and Bank Management, vol. 4, no.2, 2016, pp.01-14
"Nuovo modello di filiale o nuovo modello di intermediazione bancaria", in Bancaria, n.11, 2016
"Retail banking a business in deep transformation", in Arabian Journal of Business and Management review, Vol.6.240, 2016
"Banche, normativa, modelli di business e strategia: perchè si rende necessario legare il tutto insieme per un cambio di rotta?", in Banche e Banchieri, n.2, 2016
"Strategy and Business Models in Retail Banking: Why Should They Matter Also to Supervisors?", Journal of Financial Transformation, Issue 39, 2014
CAPITOLI DI LIBRO
The Retail Banking Business: Disruption versus Evolutionary Transformation", chapter in Top 5 Contributions on Business & Management, Avid Science, ebook: http://www.avidscience.com/book/top-5-contributions-on-business-management/, ISBN: 978-93-88170-09-
Retail Banks: why do they stay in between capital and strategy?, in Bracchi G. – D. Masciandaro (a cura di), XIX Rapporto sul sistema finanziario. Quale banca commerciale? Mercati, regole e capitale umano, 2014
M.C. Cito, U. Filotto, A. Omarini, L'organizzazione della funzione marketing in Ancarani F. – Musile Tanzi P.(a cura di), Il marketing per le banche e le assicurazioni. Competenze specifiche e pratiche di successo, Milano, Egea, 2012
"La conoscenza del cliente nell'economia delle banca moderna. Dalla banca transazionale alla banca relazione, verso un'azienda knowledge based", in Comana M. e Brogi M. (a cura di), Saggi in onore di Tancredi Bianchi, Bancaria Editrice, Roma, 2009
Molyneux P. Omarini A., "Private Banking in Europe. Getting clients and keeping them", in B Sujatha, Nancy John (edited by), Private Banking, ICFAI University Press (Institute of Chartered Financial Analysts of India), Hyderabad, 2007
"Clients", in Maude D., Global Private Banking and Wealth Management. The New Realities, in John Wiley & Sons Ltd., Chechester, 2006
"The evolution of electronic money", in Pacifici G. – Pozzi P. (edited by), Money-on-line. Digital payment systems and smart cards, Milano, FrancoAngeli, 2004
"L'attuazione delle strategie competitive nel retail banking", in Baravelli M. Omarini A. (a cura di), Le strategie competitive nel retail banking. Vision strategiche, modelli organizzativi e politiche commerciali, Università L. Bocconi, Ricerca Newfin, Milano, 2004
"Portali aziendali B2E in ambito bancario: opportunità, esperienze e prospettive", in Biffi A. – Demattè C. (a cura di), L'araba fenice: economia digitale alla prova dei fatti, Etas, Milano, 2003
"Electronic commerce e sistema bancario", in Anderloni L. – Basile I. – Schwizer P. (a cura di), Nuove frontiere della tecnologia nel sistema finanziario, Bancaria Editrice, Roma, 2001
"Pagamenti elettronici per la rete", in Anderloni L. – Basile I. – Schwizer P. (a cura di), Nuove frontiere della tecnologia nel sistema finanziario, Bancaria Editrice, Roma, 2001
LIBRI
Banks and banking: digital transformation and the hype of fintech. Business impact, new frameworks and managerial implications, Mc-GrawHill Education, Arpil, 2019 (Book e eBook)
Retail Banking: Business Transformation and Competitive Strategies for the Future, Palgrave MacMillan, MacMillan Publishers, 2015
Private Banking and Wealth management. Customer Segmentation a Way for Selecting, Getting & Keeping Customers, Editor VDM Verlag Dr. Müller Ltd, Germany, 2010
Il migrant banking: esigenze della clientela immigrata e modelli di servizio per l'offerta, (a cura di), Bancaria Editrice, Roma, Marzo 2006
Le strategie competitive nel retail banking. Segmentazione della clientela, modelli organizzativi e politiche commerciali, Roma, con Baravelli M., Bancaria Editrice, 2005
Il loyalty management in banca: strategie ed esperienza. I programmi fedeltà nel rapporto banca-cliente, Bancaria Editrice, Roma, 2004