CARLO ALTOMONTE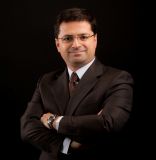 Professore Associato
Dipartimento di Scienze sociali e politiche

Insegnamenti a.a. 2022/2023
10376

INTERNATIONAL BUSINESS
11189

ECONOMIC PROSPECTS
11687

MACROECONOMICS FOR BUSINESS
12085

MACROECONOMIC SCENARIOS
20269
ECONOMICS OF EUROPEAN INTEGRATION
20512
ECONOMICS AND POLICY OF GLOBAL MARKETS
20584
ADVANCED MACROECONOMICS
20657
INSTITUTIONAL SCENARIOS OF CYBER RISK
20774
THE FUTURE OF EUROPE (CIVICA EUROPEANSHIP MULTICAMPUS COURSE)
30056
EUROPEAN ECONOMIC POLICY
41032

POLITICS AND ECONOMICS OF THE EUROPEAN UNION
Note biografiche
Laurea in Economia politica (Economia internazionale). Dottorato di ricerca in Diritto internazionale dell'Economia presso l'Università Bocconi. Master of Arts in Economics e PhD in Applied Economics presso l'Università Cattolica di Lovanio.
Curriculum Accademico
Professore Associato di Politica economica europea. E' stato Program Director del corso di laurea World Bachelor in Business. SDA Professor di Macroeconomia e International Business Environment nei programmi Executive della SDA-Bocconi School of Management, per i quali ha ricevuto il 'Best MBA Teacher' award. Visiting scholar in diverse università e istituzioni internazionali tra le quali Paris School of Economics (Panthèon-Sorbonne, Paris, France), London School of Economics (Londra, Regno Unito), Banca Centrale Europea, KU Leuven (Lovanio, Belgium). Consulente sui temi del commercio e degli investimenti internazionali di istituzioni pubbliche tra cui la Commissione Europea, il Parlamento Europeo, la Division of Investment and Enterprise dell' UNCTAD (Nazioni Unite) e la Banca Centrale Europea. Membro del Gruppo di Esperti per la Politica Economica della Presidenza del Consiglio italiana. Senior Research Fellow dell'ISPI (Milano); Non-Resident Research Fellow del think-tank Brugel (Bruxelles).
Aree di interesse scientifico
Politica economica europea. Economia industriale e commercio internazionale. Analisi delle imprese multinazionali. Geografia economica. Economia e politica della globalizzazione.
Pubblicazioni
PUBBLICAZIONI SELEZIONATE
Altomonte, C., Biondi, F. and Negri, V. (2017) "The competitiveness of European industry in the digital era" in R. Veugelers (ed.), Remaking Europe: the new manufacturing as an engine for growth, Bruegel Blueprint Series XXVI, Brussels.

Altomonte, C., Colantone, I. and Pennings, E. (2016) "International trade with heterogeneous firms and asymmetric product varieties", Journal of Industrial Economics, vol.64, pp. 835–874.

Altomonte, C., Gamba, S., Mancusi, M.L. and Vezzulli, A. (2016) "R&D investments, financing constraints, exporting", Economics of Innovation and New Technology, vol. 25, pp. 283-303.

Altomonte, C. and Békés, G. (2016) Measuring competitiveness in Europe: resource allocation, granularity and trade, (eds.), Bruegel Blueprint Series XXIV, Brussels.

Altomonte, C., Barattieri, A. and Basu, S. (2015) "Average-cost pricing: Some evidence and implications", European Economic Review, vol.79, pp. 281-296.

Altomonte, C. and Barattieri, A. (2015) "Endogenous Markups, International Trade, and the Product Mix", Journal of Industry, Competition and Trade, vol.15, pp. 205–221

Altomonte, C., Barattieri, A. and Rungi, A. (2014) "Import Penetration, Intermediate Inputs and Productivity: Evidence from Italian Firms", Rivista Italiana degli Economisti, vol. XIX, n.1, pp.45-66.

Altomonte, C., Aquilante, T., Békés, G. and Ottaviano, G.I.P. (2013) "Internationalization and innovation of firms: evidence and policy", Economic Policy, vol. 28(76), pp. 663-700.

Altomonte, C., di Mauro, F., Ottaviano, G.I.P., Rungi, A. and Vicard, V. (2013) "Global Value Chains during the Great Trade Collapse: A Bullwhip Effect?", in S. Beugelsdijk, S. Brakman, H. van Ees, H. Garretsen (eds.) Firms in the International Economy, MIT Press, Cambridge MA.

Altomonte, C. and Nicolini, M., (2012) "Economic Integration and the Dynamics of Firms' Competitive Behavior", Structural Change and Economic Dynamics, vol. 23, pp. 383– 402

Altomonte, C., Aquilante, T., Ottaviano, G.I.P. (2012) The Triggers of Competitiveness: the EFIGE Cross-Country Report, Bruegel Blueprint Series XVII, Brussels.

Altomonte, C. and Ottaviano, G.I.P. (2011) "The role of international production sharing in EU productivity and competitiveness", Cahiers BEI, n. 16, pp. 62-89.

Altomonte, C. and Pennings, E. (2009) "Domestic plant productivity and incremental spillovers from foreign direct investment", Journal of International Business Studies, vol. 40(7), pp. 1131-1148.

Altomonte, C. and Colantone, I. (2008) "Firm heterogeneity and endogenous regional disparities", Journal of Economic Geography, vol. 8(6), pp. 779-810.

Altomonte, C. and Pennings, E. (2008) "Learning from foreign investment by rival firms: theory and evidence", International Journal of Industrial Organization, vol. 26(5), pp. 1203-1217.

Altomonte, C. (2007) "Regional Economic Integration and the Location of Multinational Firms", Weltwirtschafliches Archiv – Review of World Economics, vol. 143(2), pp. 277-305.

Altomonte, C. and Pennings, E. (2006) "The Hazard Rate of Foreign Direct Investment: a Direct Estimation of a Real Option Model", Oxford Bulletin of Economics and Statistics, n. 68(5), pp. 569-593.

"Economics and Policies of an Enlarged Europe" (con M. Nava), Edward Elgar, Cheltenam, 2005;

"L'Euro: una moneta, una Europa" (con C. Secchi), Marsilio, 2002.