STEFANIA BORGHINI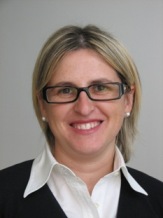 Professore Associato
Dipartimento di Marketing

Insegnamenti a.a. 2022/2023
10786

MARKETING RESEARCH
12072

MARKETING & CONSUMER BEHAVIOUR
20176
UNDERSTANDING CONSUMER (CONSUMER BEHAVIOUR AND CCT) - MODULE 2
Note biografiche
Nata il 1 marzo 1971. Laureata in Economia e commercio presso l'Università degli Studi di Pavia (1995). PhD in Economia aziendale e management presso l'Università Bocconi (2001).
Curriculum Accademico
E' stata visiting scholar presso la Kellogg School of Management, Northwestern University, Chicago, IL (2003) e presso la Schulich School of Business, York UNiversity, Toronto (2008). Collabora con l'Area Marketing della SDA Bocconi School of Management. Direttore Msc in Marketing Management.
Aree di interesse scientifico
Consumer Behavior. Symbolic Consumption. Kids marketing. Retailing. Business to Business Marketing and Communication.
Pubblicazioni
PUBBLICAZIONI SELEZIONATE
Journal articles
"Street Art, Sweet Art? The reclamation of Public Place", (with Visconti L. M., Anderson L. e Sherry J. F. Jr),

Journal of Consumer research

, forthcoming October 2010
"Symbiotic Postures of Commercial Advertising and Street Art: Implications for Creativity, Symbiotic Postures of Commercial Advertising and Street Art: Implications for Creativity" (with Visconti L. M., Anderson L. e Sherry J. F. Jr),

Journal of Advertising

, forthcoming Fall 2010
"Exploring Visitor Experiences at Trade Shows", (with Rinallo D., Golfetto F.),

Journal of Business and Industrial Marketing

, 2010, 25, , 249-258
"Representing BtoB Reality in Case Study Research: New challenges and opportunities" (with Carù A., Cova B.),

Industrial Marketing Management

, 2010, 39, 1, 16-24
"American Girl and the Brand Gestalt: Closing the Loop on Sociocultural Branding Research" (con Diamond N., Sherry J. F. Jr, Muniz A. Jr, McGrath M. A., Kozinets R. V.),

Journal of Marketing

, 2009, vol. 73, May, 118-134
"Why are themed brandstores so powerful? Retail brand ideology at American Girl Place", (with Diamond N., Kozinets R. V., McGrath M. A., Muniz A. Jr, e Sherry J. F. Jr) ,

Journal of Retailing

, 2009, vol. 85, 3, 363-375



"L'attaccamento ai luoghi commerciali. Viaggio nelle esperienze quotidiane e straordinarie dei consumatori" (with Zaghi K.),

Micro & Macro Marketing

, 2007, 1, 73-83
"Opening the network: Bridging the IMP tradition and other research perspectives" (with Golfetto F., Salle R., Rinallo D.),

Industrial Marketing Management

, 2007, 36, 844-848
"Ongoing search among industrial buyers" (with Golfetto F., Rinallo D.),

Journal of Business Research

, 2006, 59, 1151-1159
"Breaking order and equilibrium to innovate",

Journal of Knowledge Management

, 2005, 9/4, 19-33
"Esperienzialità e riti nel b2b" (with Golfetto F., Rinallo D.),

Micro & Macro Marketing

, 2005, 3, 349-379
"Creatività e controllo organizzativo. Storia di un legame latente",

Finanza, Marketing e Produzione

2002, 2, 31-53
Books
European Advances in Consumer Research

(with Otnes C., and McGrath M. A.) (eds) Association for Consumer Research, 2008, Vol. 8
Monographs
Competere con il tempo. La formula delle imprese proattive

, 2000, EGEA, Milano
Chapters in books
"Allomother as Image and Essence: Animating the American Girl Brand" (with Sherry J. F., Mcgrath M. A., Muniz A. Jr., Diamond N., and Kozinets R. V.) in J. F. Sherry, E. Fisher (eds.),

Explorations in Consumer Culture Theory

, London: Routledge, 2009, 137-149
"Co-creating Consumption Experiences: An Endless Innovation" (with Carù A.), in A. Carù e K. Tollin (eds.),

Strategic Market Creation

, Wiley & sons, 2008, 257-284
"Agents in Paradise. Experiential Co-Creation through Emplacement, Ritualization, and Community" (with Sherry J. F. Jr, Kozinets R. V.), in A. Carù e B. Cova,

Consuming experiences

, Abingdon, Oxfordshire: Routledge, 2007, 17-33