ALFONSO GAMBARDELLA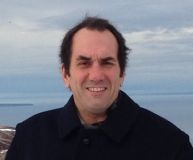 Professore Ordinario
Dipartimento di Management e Tecnologia

Insegnamenti a.a. 2021/2022
11545

METHODS FOR MANAGERIAL DECISION
20567
INNOVATION MANAGEMENT AND STRATEGIES
20595
BUSINESS ANALYTICS
20728
DECISION ANALYSIS IN MANAGEMENT
40050

APPLIED BUSINESS STUDIES
Note biografiche
Roma, 24 settembre 1961. Laureato in Economia e commercio presso l'Università di Genova. MA in Economics presso la New York University. PhD in Economics presso la Stanford University.
Curriculum Accademico
Professore di Economia e Gestione delle Imprese e Direttore del Dipartimento di Management & Tecnologia. Mi occupo di economia e management dell'innovazione tecnologica con particolare riferimento alle strategie delle imprese e all'impatto dell'innovazione sulle strutture industriali. Ho pubblicato su diverse riviste mazionali ed internazionali. Il mio libro più conosciuto è Markets for Technology (2001, MIT Press, con A.Arora e A.Fosfuri). Sono Department Editor della sezione Business Strategy di Management Science (con Joshua Gans), Fellow della Strategic Management Society, e Research Fellow del CEPR, Londra. Sono stato Chair della Divisione Business Policy and Strategy della US Academy of Management nel 2015-16 e Visting Professor presso il Dipartimento di Economia dell'Università di Stanford (nel 1995-86, 2003 e 2005) e la Sloan School del MIT (2015-16).
Aree di interesse scientifico
Strategia. Innovazione. Economia e gestione delle imprese.
Pubblicazioni
PUBBLICAZIONI SELEZIONATE
Articoli su riviste (selezione)
Profiting from Enabling Technologies? (con S. Heaton, E. Novelli e D. Teece), Strategy Science, in corso di pubblicazione
Value Lab: A Tool for Entrepreneurial Strategy (con T. Felin e T. Zenger), Management & Business Review, in corso di pubblicazione
Lean Start-up and the Business Model: Experimentation Revisited (con T. Felin, S. Stern e T. Zenger), Long Range Planning, 2020, open access https://www.sciencedirect.com/science/article/pii/S0024630119301505?via%3Dihub
Managing Autonomy in Industrial R&D: A Project-Level Investigation (con P. Khashabi e C. Panico), Organization Science, 2020
A Scientific Approach to Entrepreneurial Decision Making: Evidence from a Randomized Control Trial (con A. Camuffo, A. Cordova e C. Spina), Management Science, 2020
Open-Sourcing as a Profit-Maximizing Strategy for Downstream Firms (con E. Von Hippel), Strategy Science, 2019, open access https://pubsonline.informs.org/doi/pdf/10.1287/stsc.2018.0075
Specializing in Generality: Firm Strategies When Intermediate Factor Markets Work (con R. Conti e E.Novelli), Organization Science, 2019, open access https://pubsonline.informs.org/doi/pdf/10.1287/orsc.2018.1243
Specializing in General-Purpose Technologies as a Firm Long-Term Strategy (con R. Conti e E. Novelli) Industrial and Corporate Change, 2019
The Economic Value of Patent Portfolios (con D. Harhoff e B. Verspagen), Journal of Economics and Management Strategy, 2017
The User Innovation Paradigm: Implications for Markets and Welfare (con C. Raasch e E. Von Hippel), Management Science, 2017, disponibile open access http://pubsonline.informs.org/doi/pdf/10.1287/mnsc.2015.2393
Using, Blocking, and Sleeping Patents: Empirical Evidence from a Large Inventor Survey (con S. Torrisi, P. Giuri, D. Harhoff, K. Hoisl e M. Mariani), Research Policy, 2016
Bribery and Investment: Firm-Level Evidence from Africa and Latin America (con A. Birhanu e G. Valentini), Strategic Management Journal, 2016 ... guarda il video abstract
Using What You Know: Patented Knowledge and Incumbent Firms in Employee Entrepreneurship (con M. Ganco e F. Honorè), Organization Science, 2015
Bibliometric Evaluation and Informed Peer Review: Evidence from Italy (con G. Bertocchi, T. Jappelli C. Nappi, F. Peracchi), Research Policy, 2015
Strategic Incentives to Human Capital (con C. Panico, G. Valentini), Strategic Management Journal, 2015 ... guarda il video abstract
On the Management of Open Innovation (con C.Panico), Research Policy, 2014
Learning to Be Edison: Inventors, Organizations and Breakthrough Inventions (con R.Conti e M.Mariani), Organization Science, 2014
The Economic Value of Patented inventions: Thoughts and Open Questions, International Journal of Industrial Organizations, 2013
Research on Markets for Inventions and Implications for R&D Allocation Strategies (con R.Conti e E.Novelli), Academy of Management Annals, 2013
General Technological Capabilities, Product Market Fragmentation, and Markets for Technology (con M.Giarratana), Research Policy, 2013
Technology Push and Demand Pull Perspectives in Innovation Studies: Current Findings and Future Research Directions (con G.Di Stefano e G.Verona), Research Policy, 2012
Localized Knowledge Spillovers and Skill-Biased Performance" (con M.Giarratana),

Strategic Entrepreneurship Journal

, 2010
Ideas for Rent: An Overview of Markets for Technology (con A.Arora),

Industrial and Corporate Change

, 2010
Business-Model Innovation, General Purpose Technologies, Specialization and Industry Change (con A.McGahan),

Long Range Planning

, 2010
How and When Should Companies Retain their Human Capital? Contracts, Incentives, and Human Resource Implications (con M.Giarratana e C.Panico),

Industrial and Corporate Change

, 2010
Organizational Attributes and the Distribution of Rewards in a Region: Managerial Firms vs Knowledge Clusters (con M.Giarratana), Organization Science, 2010
A Breadth of Fresh Air: Firm Type, Scale and Selection Effects in Drug Development (con A.Arora, L.Magazzini e F.Pammolli), Management Science, 2009
How Provincial is Your Region? Openness and Regional Performance in Europe (con M.Mariani e S.Torrisi), Regional Studies, 2009
The Value of European Patents (con D.Harhoff e B.Verspagen), European Management Review, 2008
The Market for Patents in Europe (con P.Giuri e A.Luzzi), Research Policy, 2007
Inventors and Invention Processes in Europe. Results from the PatVal-EU Survey (con P.Giuri et al.), Research Policy, 2007
Proprietory vs Public Domain Licensing of Software and Research Products (con B.Hall), Research Policy, 2006
Old Economy Inputs for New Economy Outputs: Cluster Formation in the New Silicon Valles (con T.Bresnahan e A.Saxenian), Industrial and Corporate Change, 2001
Specialised Technology Suppliers, International Spillovers and Investments: Evidence from the Chemical Industry (con A.Arora e A.Fosfuri), Journal of Development Economics, 2001
Domestic Markets and International Competitiveness: Generic and Product Specific Competencies in the Engineering Sector (con A.Arora), Strategic Management Journal, 1997
Evaluating Technological Information and Utilizing It (con A.Arora), Journal of Economic Behavior and Organization, 1994
The Changing Technology of Technical Change: General and Abstract Knowledge and the Division of Innovative Labour (con A.Arora), Research Policy, 1994
Competitive Advantages from In-house Basic Research, Research Policy, 1992
Complementarity and External Linkages: The Strategies of the Large Firms in Biotechnology (con A.Arora), Journal of Industrial Economics, 1990
Libri (principali)
Decidere per competere (con A. Camuffo), Vol.15, serie L'Economia del Corriere della Sera, Università Bocconi, Milano, 2018
Innovazione e Sviluppo: Miti da Sfatare, Realtà da Costruire, Egea, 2009
From Underdog to Tigers: The Rise of the Software Industry in Some Emerging Economies (a cura di, con A.Arora), Oxford: Oxford University Press, 2005
Building High-Tech Clusters: Silicon Valley and Beyond (a cura di, con T. Bresnahan), Cambridge UK: Cambridge University Press, 2004
Markets for Technology: The Economics of Innovation and Corporate Strategy, (con A.Arora e A. Fosfuri), Cambridge MA: MIT Press, 2001
Science and Innovation: The US Pharmaceutical Industry in the 1980s, Cambridge UK: Cambridge University Press, 1995
Altre pubblicazioni
Working paper
Small Changes with Big Impact: Experimental Evidence of a Scientific Approach to the Decision-Making of Entrepreneurial Firms (con A. Camuffo e C. Spina), CEPR DP 14909
anaging Spillovers in Project Selection (con A. Francetich), CEPR DP 12946
Altri articoli
The Value of Precision for Entrepreneurial Decisions (con A. Camuffo and A. Cordova), Vox, Jan 6, 2018