ARNSTEIN AASSVE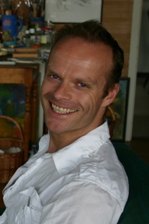 Professore Ordinario
Dipartimento di Scienze sociali e politiche

Insegnamenti a.a. 2022/2023
Note biografiche
Nato il 19 Giugno 1968. Cand. Mag. Molde College (Norway), MSc and PhD in Economics from University of Bristol (UK).
Curriculum Accademico
Hi, I am Arnstein Aassve (Arnie for short) and I am a Professor at Bocconi University. Until recently I was the Dean of the Undergraduate School. From 2018, I am the director of our PhD program. I am running my second ERC grant: Institutional Family Demography (I-FAMI-D) which started 1st October 2016. Check it out on: https://ifamid.com

I spent last year at University of Wisconsin - Madison (2017/2018).

Bocconi offers outstanding education in economics, finance, management (including the MBA and specialized masters), law, governments and political science. It has a huge international network, and is a sure gateway for the global job market. Of particular interest is the new Bachelor program in Political Science (BIG) launched this year, whereas next year we are launching a double degree at the Masters levels joint with London School of Economics in Political Science. Next year we are also launching the Bachelor program in Economics, Management and Computer Science (BEMACS). The Bocconi campus is located downtown Milano. Students never get bored in Milano - it is one of the most vibrant cities in the World. Milano has all together 8 universities and 170000 students. Please check out our website on www.unibocconi.eu

I teach "Quantitative Research Methods"​ for our international undergraduate students, "Doing Business in Europe"​ for the World Bachelor in Business (WBB) students, "Population Dynamics and Economics" at the MSc level, and Population Studies at the PhD level - all here at Bocconi.

My research interests include Population, Culture and Institutions often in relation to poverty and inequality. I am trained as an economist, but consider myself as a general social science scientist. I favour an inter-disciplinary approach to social issues and that is reflected in my publications I guess.
Aree di interesse scientifico
Demografia economica, povertà e privazione, politica sociale comparativa, microeconometria, event history modelling, simulazioni.
Pubblicazioni