ROBERT GRANT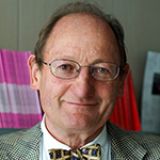 Senior Professor
Dipartimento di Management e Tecnologia

Insegnamenti a.a. 2021/2022
11558

VALUE CREATION IN LUXURY MARKETS
11961

MANAGING OURSELVES: CULTIVATING MINDFULNESS, WISDOM, CREATIVITY AND COMPASSION
Note biografiche
Nato il 23 gennaio 1948 a Bristol, Inghilterra. Laureato in Economia alla London School of Economics. Phd presso la City University.

Curriculum Accademico
Professore ordinario e titolare della "ENI Chair of Strategic Management in the
Energy Sector". In precedenza ha insegnato presso: Georgetown University, London Business School, City University, California Polytechnic, UCLA, University of British Columbia, e University of St. Andrews (Scotland). Associate Editor della rivista Long Range Planning. Membro del Comitato editoriale delle riviste Strategic Management Journal, Journal of Management Studies e Strategy & Leadership.
Aree di interesse scientifico
Organizational capability and knowledge management. Strategic planning.
Corporate strategy in the oil and gas sector.
Pubblicazioni
PUBBLICAZIONI SELEZIONATE
"Interdependencies between People in Organizations." In

Oxford Handbook of Human Capital

, OUP, 2011. (With J. Hayton).
"National Economic Development and the Competitive Advantage of Nations." In

Competition, Competitive Advantage and Clusters: The Ideas of Michael Porter

, OUP, 2011.

Contemporary Strategy Analysis

7th edn., 2010.

Cases in Contemporary Strategy Analysis

7th edn. Wiley, 2010.
"Strategic and Organizational Challenges of Internationalisation in Financial Services", Long Range Planning, 42, October 2009 (with M. Venzin).
"The Future of Management: Where is Gary Hamel Leading Us?" Long Range Planning, 42, October 2008.
"Prospering in Dynamically-competitive Environments: Organizational Capability as Knowledge Integration". In William H. Starbuck (ed.)

Organizational Learning and Knowledge Management

, Edgar, 2008. (Originally published in

Organization Science

, 7, 1996).
"Why Strategy Teaching needs to be Theory Based",

Journal of Management Inquiry

, 17 (no. 4), December 2008.
"A Knowledge Accessing Theory of Strategic Alliances", Journal

of Management Studies

, 41, January 2004 (with C. Baden-Fuller).
"Strategic Planning in a Turbulent Environment: Evidence from the Oil and Gas Majors"

Strategic Management Journal

, 24, June 2003.
"Are Firms Superior to Alliances and Markets? An Empirical Test of Cross-Border Knowledge Building"

Organization Science

, 13, 2002 (with P. Almeida and J. Song).
"The Knowledge-based View of the Firm" in N. Bontis & Chun Wei Choo (eds),

The Strategic Management of Intellectual Capital and Organizational Knowledge

, OUP, 2002. (Originally published in

Strategic Management Journal

, 17, 1996).